Best Bed Sheets For Sensitive Skin - Gentle Bedlinen Materials to Buy
Sleep is essential in a person's life, and one of the most crucial things to have a comfortable sleep are quality bed sheets. However, attaining good quality sleep can be a struggle for individuals with sensitive skin when they are unable to find bed sheets that will not harm their skin. Individuals with sensitive skin usually have allergic reactions to the chemicals that are left over from the manufacturing process of the sheets.
To maintain the health of your skin, choosing the right bed sheet set and type of bedding is essential for a good night's sleep. Whether you're struggling with eczema, acne, psoriasis, dust mite allergies or skin irritation due to other conditions, the right bedding can help keep you and your skin healthy.
In this article we will be doing a bed sheet material comparison. Let's have a look at some of the best bed sheet fabrics which are most suitable for those who have sensitive skin.
The Best Bedsheets For Sensitive Skin
TENCEL™, bamboo, silk, cotton are some of the best bed sheet materials for sensitive skin. Natural or plant based fibres are good options and usually recommended as they have properties such as being breathable, moisture wicking and hypoallergenic to reduce the build up of moisture on the skin. This keeps the sheets and bedding clean and dry to prevent skin irritation.
In contrast, man-made synthetic fibers such as microfiber and polyester can possibly end up causing more skin irritation and aggravate skin conditions due to their chemical processes.
Bamboo is an excellent choice for people who suffer from sensitive skin issues that are worsened by germs and dust mites that build up in your bed.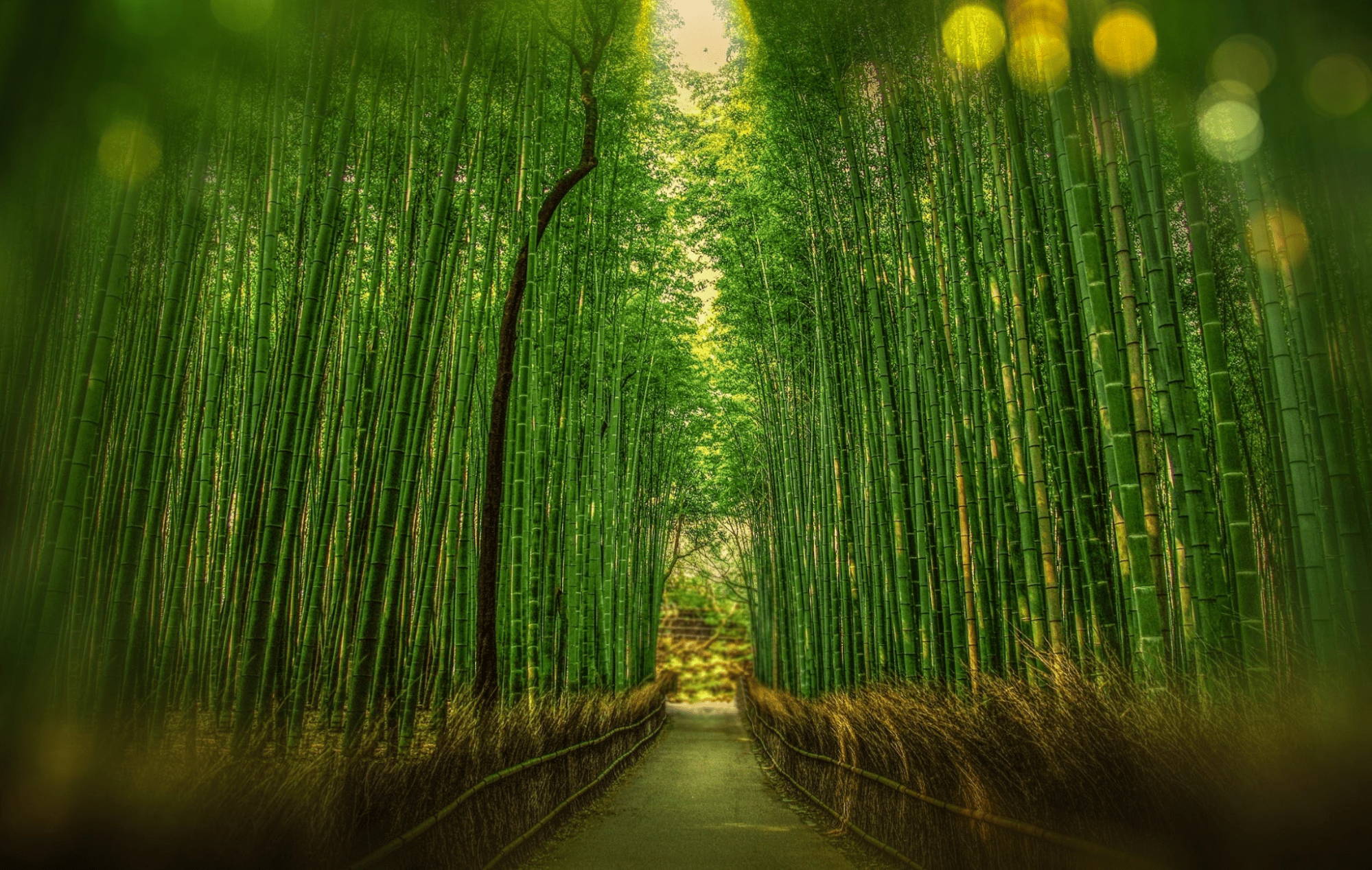 Bamboo bed sheets are naturally hypoallergenic, antibacterial, and antimicrobial, which may aid in the prevention of skin disorders and allergic flare-ups.
Moreover, bamboo bed sheets are also considerably more environmentally friendly than cotton, and it helps wick away moisture throughout the night, ensuring that you stay fresh.
The properties of bamboo linen bed sheets make them one of the best sheets for eczema sufferers.
TENCEL™ fibres are made from sustainably sourced eucalyptus wood and are one of the most advanced fibres out there. As a naturally derived fibre, it holds many benefits such as excellent moisture management, being gentle for babies and sensitive skin, naturally anti bacterial and relatively odour free as well as hypoallergenic. This makes TENCEL™ a top contender bed sheet material for sensitive skin.
TENCEL™ is most well known for how it feels - exceptionally silky, smooth and cooling on the skin. This makes TENCEL™ sheets not only comfortable but also beneficial to those with sensitive or easily-irritated skin.
TENCEL™ sheets are breathable and moisture wicking. Therefore the use of TENCEL™ sheets for eczema sufferers might improve their sleep quality. They keep users cool and dry by preventing excess moisture build up which could cause skin irritation. Perfect moisture management also reduces bacteria proliferation without the need for any chemical additives. This property of TENCEL™ makes it one of the best bed sheets for sensitive and itchy skin.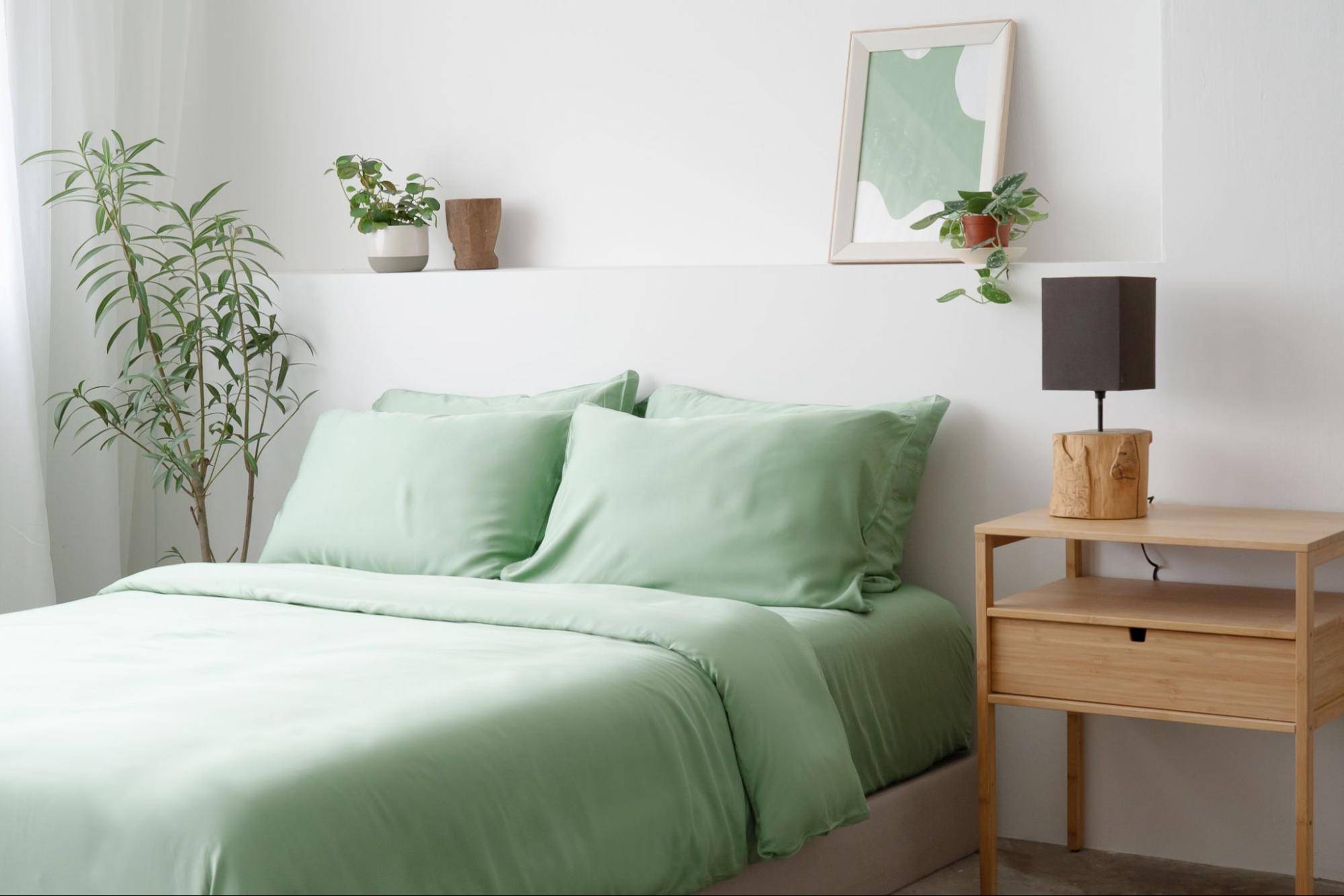 Silk sheets are an excellent choice for individuals who suffer from dry skin problems, such as eczema.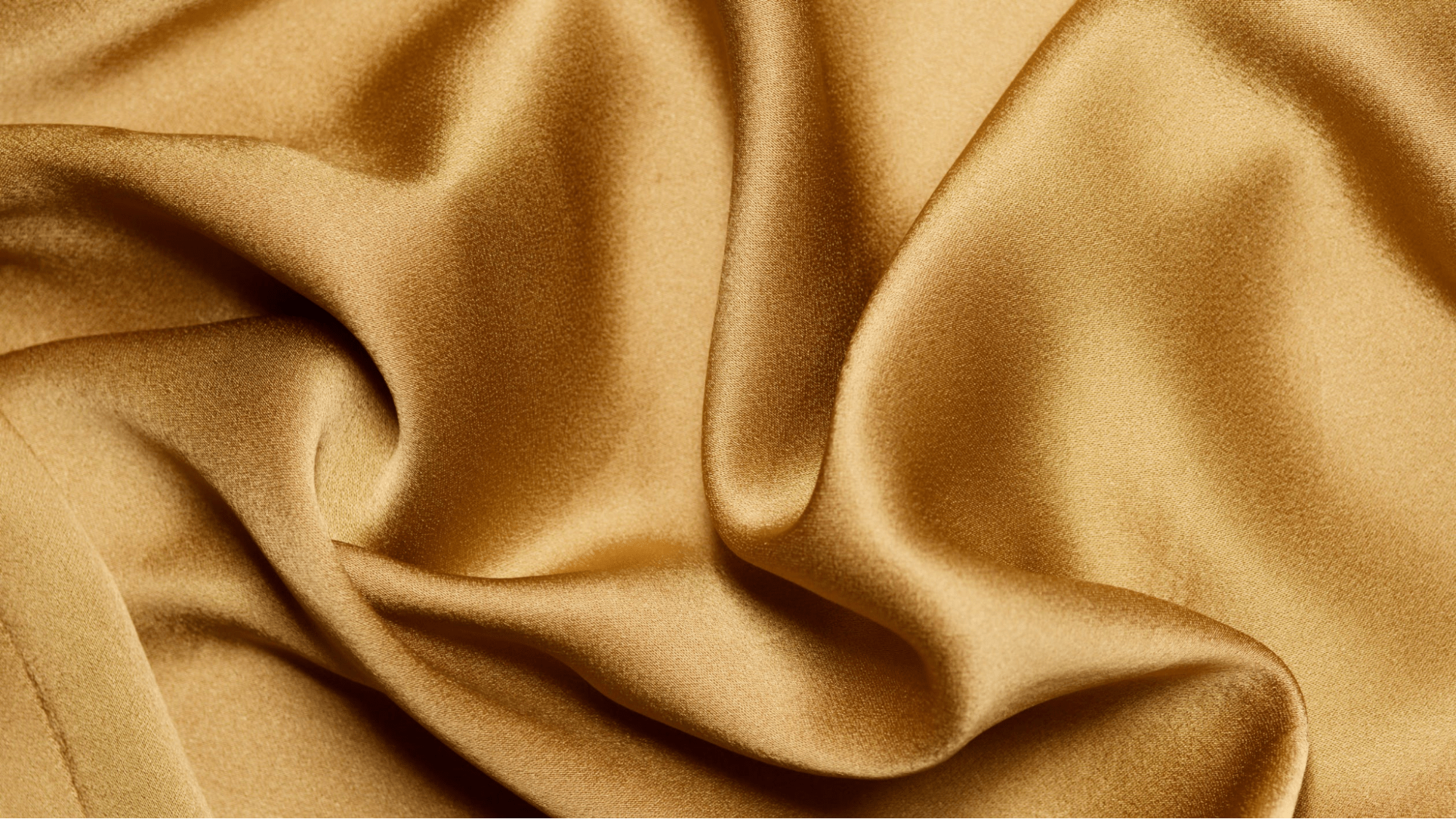 Silk bed sheets could assist in reducing irritation because they include antimicrobial characteristics that keep germs from growing and causing skin inflammation.
Silk is also known for its extremely soft texture. Using soft sheets for sensitive skin individuals would mitigate discomfort throughout their sleep.
Furthermore, silk is fantastic for dry skin and hair because it preserves your oils and keeps your skin moisturized while you sleep. Not only that, but silk sheets can also be used all year round since it keeps you warm in the winter and cools you down in the summer.
However, high-quality silk sheets may be costly, so if you're on a tight budget, try investing in a silk pillowcase set first. TENCEL™ bed sheets are a very good alternative to silk bed sheets, because of the similar properties and silky cool touch they share. If we may add, TENCEL™ fibres is also of botanic origins and hence is much more sustainable compared to silk.
If you have sensitive skin to dyes and chemicals, organic cotton bedding made without the use of harmful chemicals is the finest choice.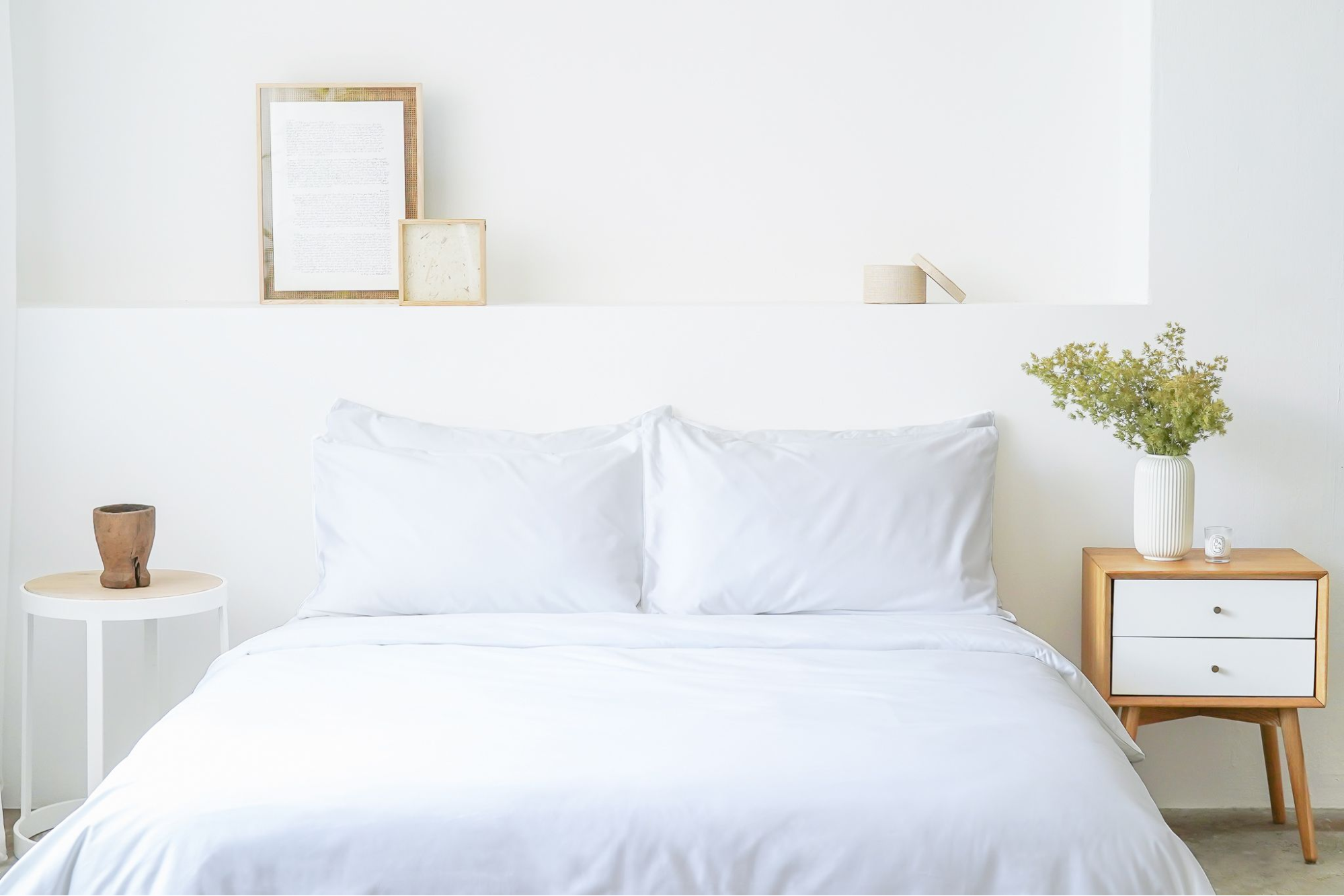 The cotton fibers in cotton bed sheets are suitable for those with sensitive skin because it is gentle on the skin and becomes softer with each wash.
Moreover, organic cotton sheets are one of the best bed sheets for sensitive skin as they are free of skin-irritating dyes and colorants. The natural breathability and moisture-wicking properties of cotton will also help you sleep through the night while staying fresh and decrease your skin irritation.
Individuals who frequently experience night sweats will benefit from cotton sheets since as they are also durable enough to be washed on a regular basis.
The weave method of the fabric can also elevate its benefits to individuals who have sensitive skin. With a denser surface, cotton sateen fabrics give off a smooth feel that is excellent for comfort while maintaining the fibre's naturally cool feel. This makes cotton sateen ideal for staying comfortable through the night with minimal skin irritation.
What Kind Of Mattress Is Ideal For Those With Sensitive Skin?
If you have trouble sleeping at night due to allergies or sensitive skin, it may also be time to invest in a good quality hypoallergenic mattress.
For instance, memory foam mattresses resist dust mites because they're made of material that is simply too dense for the mites to penetrate. Hence, it is an excellent choice for those with allergies or sensitive skin. Some memory foam mattresses may have an issue retaining body heat, so it is good to invest in a high-quality memory foam mattress that is engineered to be breathable.
Natural latex is also an excellent alternative since it is chemical-free and dust-mite-free. Latex is also a good choice for hot sleepers or people who sweat a lot.
Consider These Factors When Purchasing Sheets and Bedding For Sensitive Skin
While the fabric plays a significant impact in whether or not your sheets may upset your sensitive skin, there are a few elements to consider.
Do not overlook the colour of your bedding as they could have an impact on your skin. Dyes used in dark or brightly patterned sheets may irritate the skin. Meanwhile, light-coloured bedding with less dyes is less likely to irritate your skin. Good choices would be colours like ivory, white, or light grey.
The market has long been obsessed with higher thread count, however anything beyond 400 thread counts involves synthetic fabric processing, which isn't ideal for delicate skin types. It allows for maximum ventilation and comfort during deep slumber.
Since everyone's skin is different, it's hard to determine which sort of bed sheet will be best for you. However, if your skin is sensitive, consider these bed sheets for sensitive skin, such as bamboo, silk, or cotton. Be sure to also select sheets that are free of chemicals and harsh dyes.
Certifications help give consumers further peace of mind when making purchase decisions, especially when it comes to products that are close to the skin such as bedding and apparel.
The Oeko-Tex® Standard 100 certification ensures all of the components (which includes sewing thread, buttons, lining, etc.) along the textile supply chain are tested and certified to be free from harmful levels of over 100 individual substances from 17 groups of chemicals.
Global Organic Textile Standard (GOTS) ensures the organic status of textiles, from harvesting of the raw materials, through environmentally and socially responsible manufacturing up to labeling in order to provide a credible assurance to the end consumer.
ASK US HOW TO SLEEP BETTER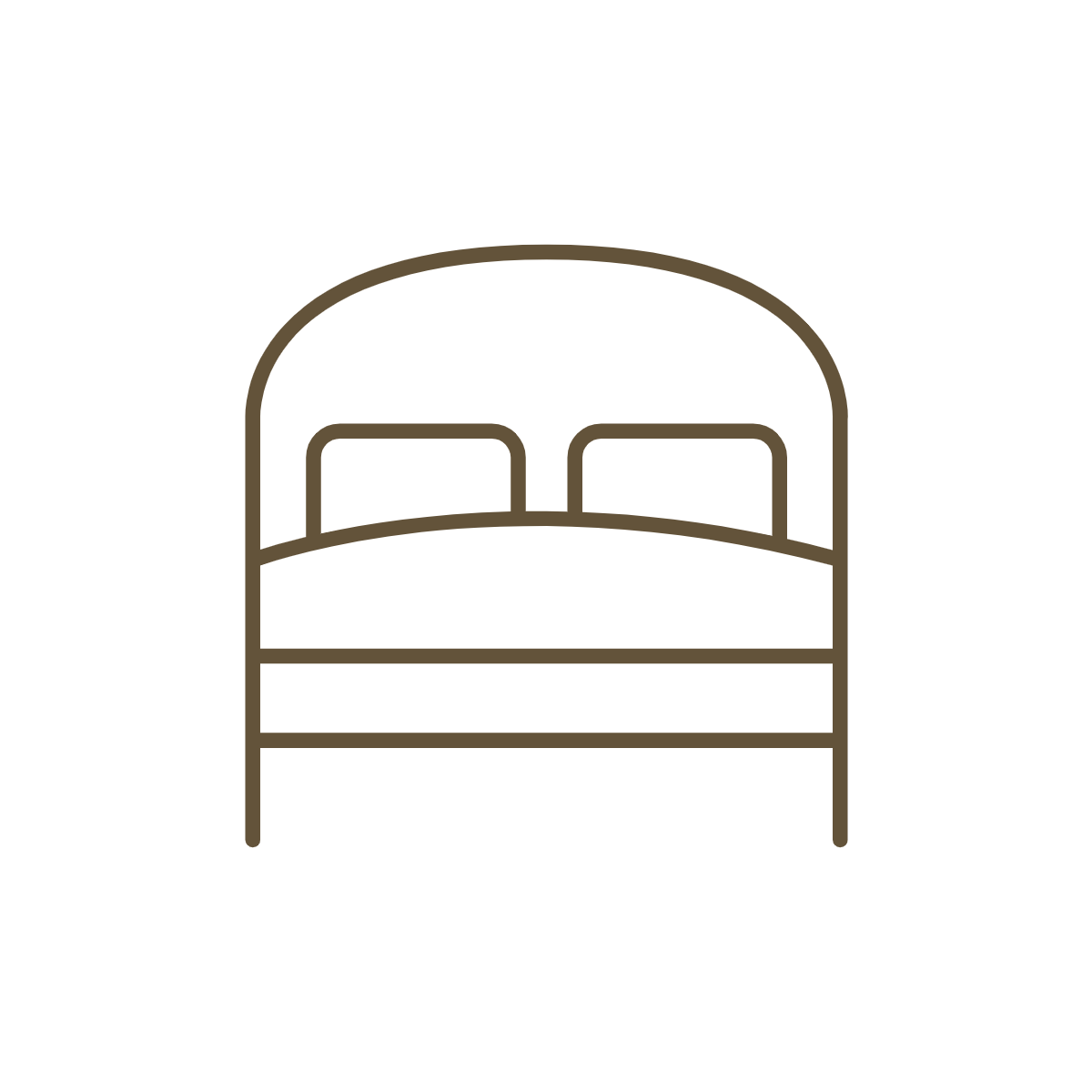 What beddings are suitable for sensitive skin?
Natural fiber bedding—such as TENCEL, bamboo, cotton, silk, or percale—is preferable compared to bedding made of synthetic materials, such as rayon, nylon, or other artificial fibers for those with sensitive skin in general.
Can bed sheets irritate skin?
When you touch your skin against dirty bedding, the cloth might irritate it. This inflammation, along with the germs on your bedding, may irritate the skin or even cause eczema, which is a bacterial illness.
What sheets are best for eczema?
TENCEL, Cotton and high-quality bamboo sheets are an excellent alternative for reducing skin irritation caused by eczema. These are natural and plant based fibres which make them naturally hypoallergenic.
What type of sheets is best for your skin?
All breathable textiles are advantageous. Breathability plays a crucial role in controlling surface temperatures linked to sleep quality.
How should I sleep with sensitive skin?
You can sleep better with the best bed sheets for sensitive skin, such as TENCEL, bamboo, silk, percale, and cotton bed sheets.
What are the healthiest sheets to sleep on?
TENCEL, Cotton and bamboo are often regarded as healthy bed sheet alternatives due to their porous design and lack of hazardous chemicals in their manufacture.
HOW DO WE OFFER GREAT PRICES?
WE CUT OUT FRILLS, FOCUS ON QUALITY.