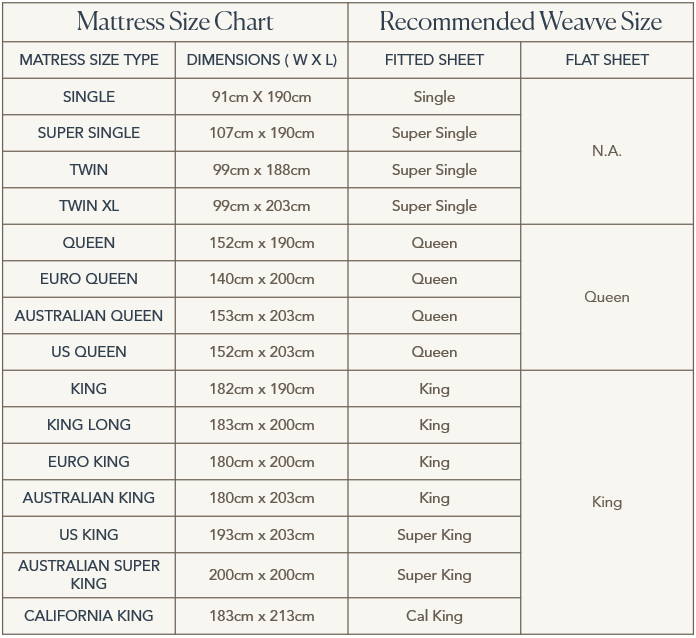 *Please note a tolerance of +/- 2cm in actual mattress dimensions
Our sheet dimensions are aligned to Australian sizes so they are slightly bigger than Singapore standard sizes and can accommodate larger beds.
Recommended sizes may fit with an excess at the sides that need to be tucked under.
Not exactly the size you were looking for? Or if you are still unsure which size to choose, our team can offer expert advice to help you select the most suitable size or we will inform you once we have the available sizes that you are looking for.
Simply chat with us or drop us a mail at hello@weavvehome.com.