Cotton Waffle Throw Blanket -
The perfect addition to your home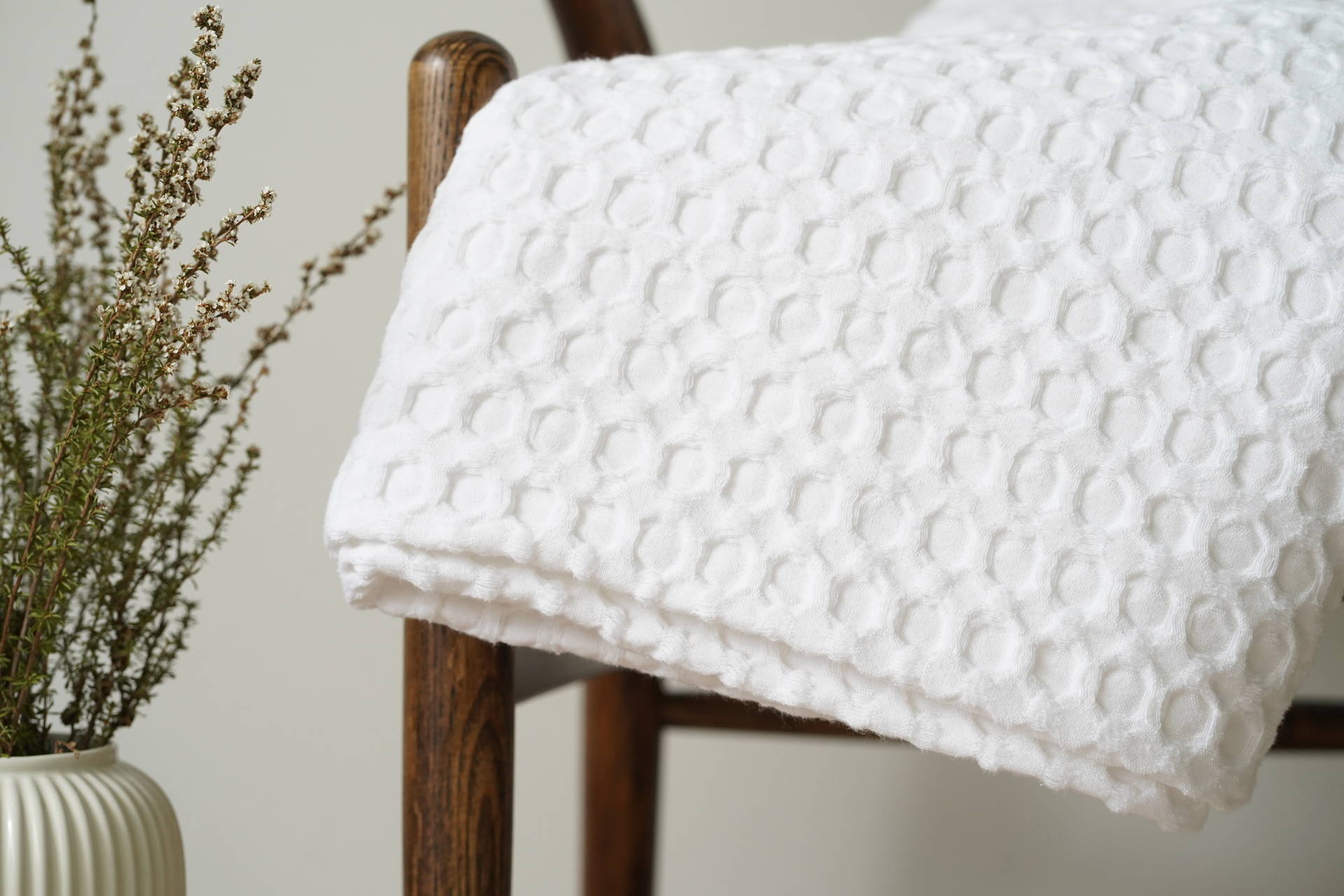 Cuddle in the best waffle blanket for a luxuriously soft comfort that'll keep you warm and cozy throughout the night for a deep restful sleep.
The waffle woven blanket is designed to create an experience of using both a thick and a thin cotton blanket for summer at once, keeping you warm when it's colder and cool when it's warmer.
The thick outline of each square preserves heat while the thin inner part of each square promotes air circulation, creating a high quality lightweight waffle weave blanket for bed.
Enjoy the best summer blanket for all year round which stays cool and breathable while wicking away moisture in any heat setting.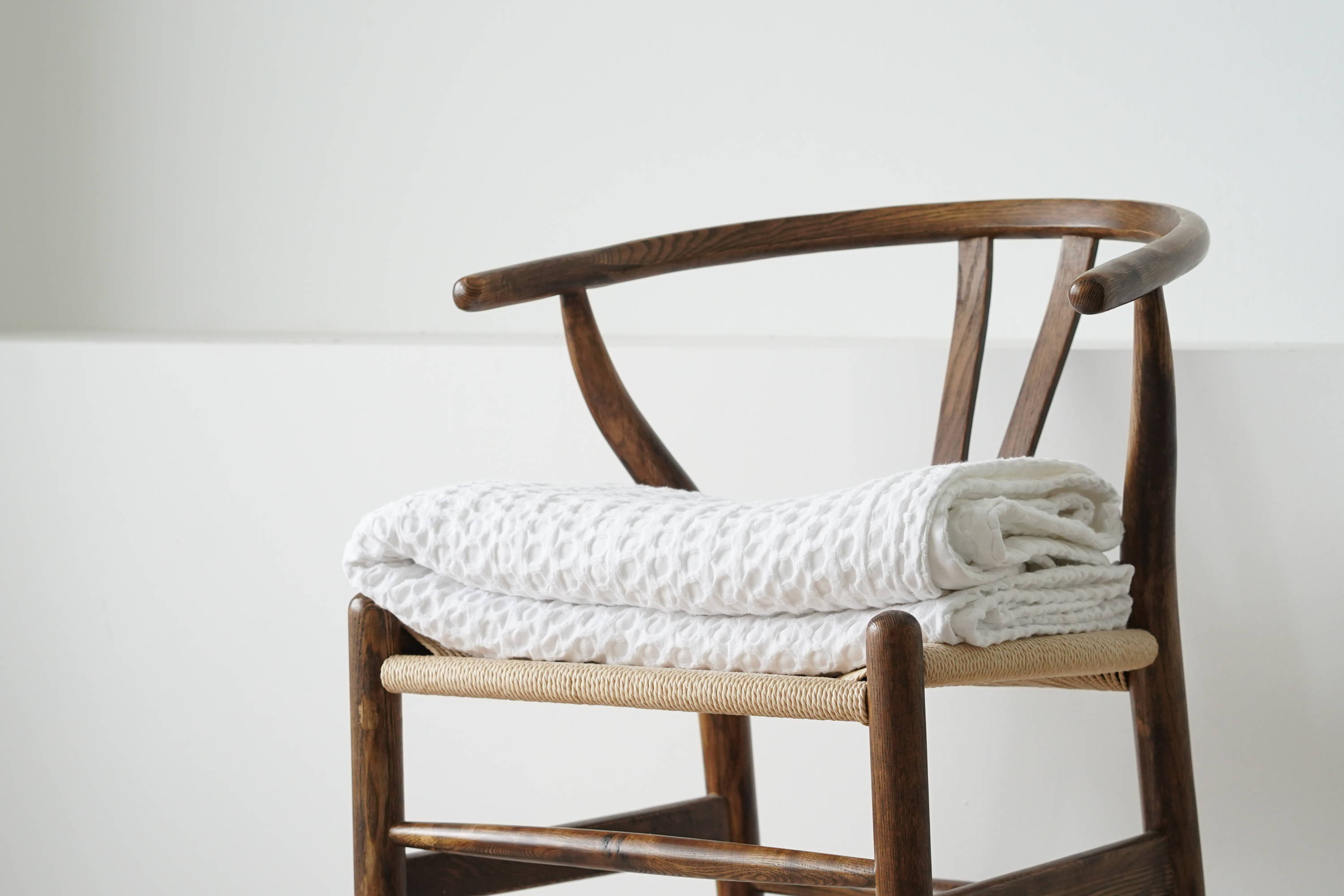 Incorporating Comfort and Versatility
The waffle knit blanket is designed with comfort and style in mind – for days where all you want to do is snuggle in bed, or when you feel creative and would like to add flair to your room.
The waffle weave adds texture that enhances your bedroom or living space, and doubles up as a decorative throw blanket. Here's how you can style throw blankets: Drape it as a sofa throw blanket or set the waffle knit throw blanket neatly folded on your couch or side chair. Say goodbye to dull spaces in your house.
Made of 100% cotton, the cotton waffle blanket is durable and gets softer with every wash. Achieve a warm and gentle aesthetic with our cotton waffle throw blanket that gets better with use, making this the best cotton blanket in the long haul.

Waffle weave design regulates body heat

Alternative uses such as a decorative throw blanket

Gentle on sensitive skin and safe for kids,
Oeko-Tex certified

Easy to wash and care for
Customers Who Bought This Item Also Bought

Waffle weave construction regulates body heat

Alternative uses such as a decorative throw blanket

Gentle on sensitive skin and safe for kids,
Oeko-Tex certified

Easy to wash and care for
Customers Who Bought This Item Also Bought