From Boll to Bed: The Journey of a Weavve Sheet
What makes a great sheet? We found out that it's close to impossible to answer this question simply. Some say Egyptian Cotton is king, some go for the highest threadcount advertised, others buy luxury labels.
The question we wanted to answer was, what makes a great sheet? We think we have figured it out. Read on to find out more.

Step 1: From the Best Fibres to the Finest Threads


The Weavve sheet starts with extra-long staple cotton fibres. Fewer extra-long staple fibres are required to spin the same length of yarn.

Because of this, we're able to produce very fine threads, of 100 yarn count. The extra long staple cotton and fine 100 yarn threads result in stronger, more comfortable sheets.

See our blog post on how to choose great bed linen to find out more.

Step 2: Fine, single ply threads are used to weave high threadcount fabric

As Weavve's threads are finer, we're able to squeeze more together, resulting in a high threadcount. We're also using single ply threads, giving you stronger, smoother and lighter sheets.
It is possible to increase threadcount from a marketing perspective by using multi ply thread or counting threads in a 10cm square area versus a square inch (smaller), but these don't actually mean you get a better sheet.
Find out more about bed linen myths here.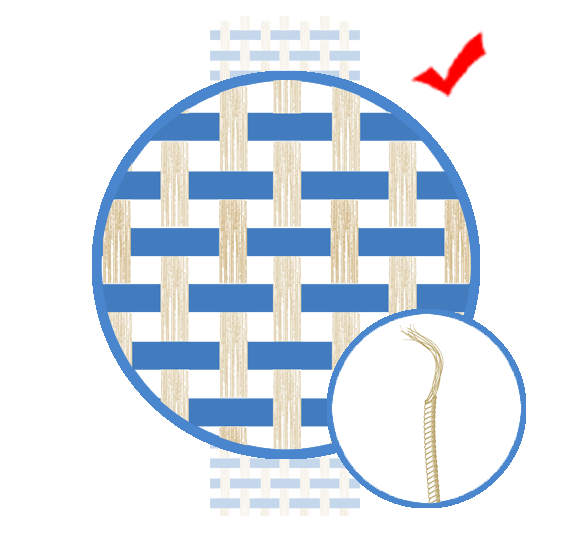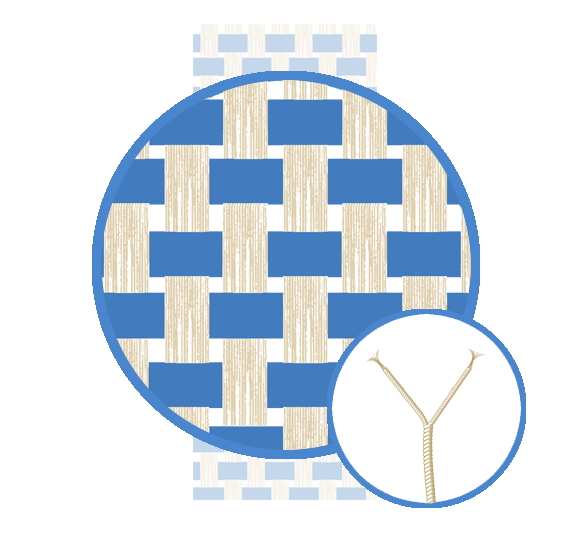 Step 3: A Sateen Weave gives a Smoother Sheet

Our cotton sateen linen use a four over and one under weave pattern, exposing more continuous thread surfaces.
This gives our sateen sheets a luxurious sheen and smooth feel.

Step 4: Great Finish for a Great Sheet

We use processes such as singeing and calendaring to create a smooth and even feel for our linen.
Pre shrinking also prevents our sheets from shrinking during regular washing.

Quick Question: How Safe are your Sheets?

Our sheets are Oeko Tex Standard 100 certified.
This means that there are no traces of any harmful or potentially harmful substances.

Want something that looks good, is great to use and lasts a long time? Look no further.
Easy to slip in, stays snugly fitted.

Reinforced openings that last.

ULTRA THICK ELASTIC BANDS
For added hold and durability.

No uncomfortable contact or noise when washing

Easy to fit into, stays in place

Great looking, out of the way when you sleep.