The beddings you use have a huge impact on your everyday life. Quality cotton bed sheets contribute to a good night's sleep, leaving you recharged the next day. This is why it's only natural for people to magnify the ins and outs when buying bedding materials. 
One of the deciding factors often includes the bedsheet thread count, which refers to the number of threads woven into one square inch of fabric.
Many believe that the higher it is, the better. But what really is the best thread count for cotton sheets? And why does this unit of textile measurement matter? Read on to find out!
Why Cotton Is A Popular Fabric For Bedsheets
Before directly jumping into the topic of high thread count cotton bed sheets, it's imperative to understand what cotton fabric is composed of and why it is in high demand. 
The cotton plant is a shrub that typically grows between two to three meters tall. It produces white or light yellow flowers which are versatile plant fibers that can be spun into a countless number of different materials. 
Cotton has an ancient history of being used in textiles, with some of the earliest examples dating back to 5400 BC. Though it has been used for thousands of years as a textile, it was not until the late 1800s that cotton farming became a largely untapped area with lucrative potential in the United States.

Image by Mark Stebnicki from Pexels
With the advent of new technology, cotton production increased, making it one of the most profitable crops in the world. The cotton industry became an important part of the American economy and industrialization process during the 19th century. 
As a fiber, cotton can be woven into all sorts of items. The yarn it produces is soft and durable enough to be used in raw cotton sheets and other garments.
Common Types Of Cotton Sheets
As a highly comfortable, soft, and breathable fabric that is also absorbent, cotton is a popular choice for clothing, bedding, and other household items. However, not a lot of people may know about the different cotton types, including:
Egyptian Cotton Bed Sheets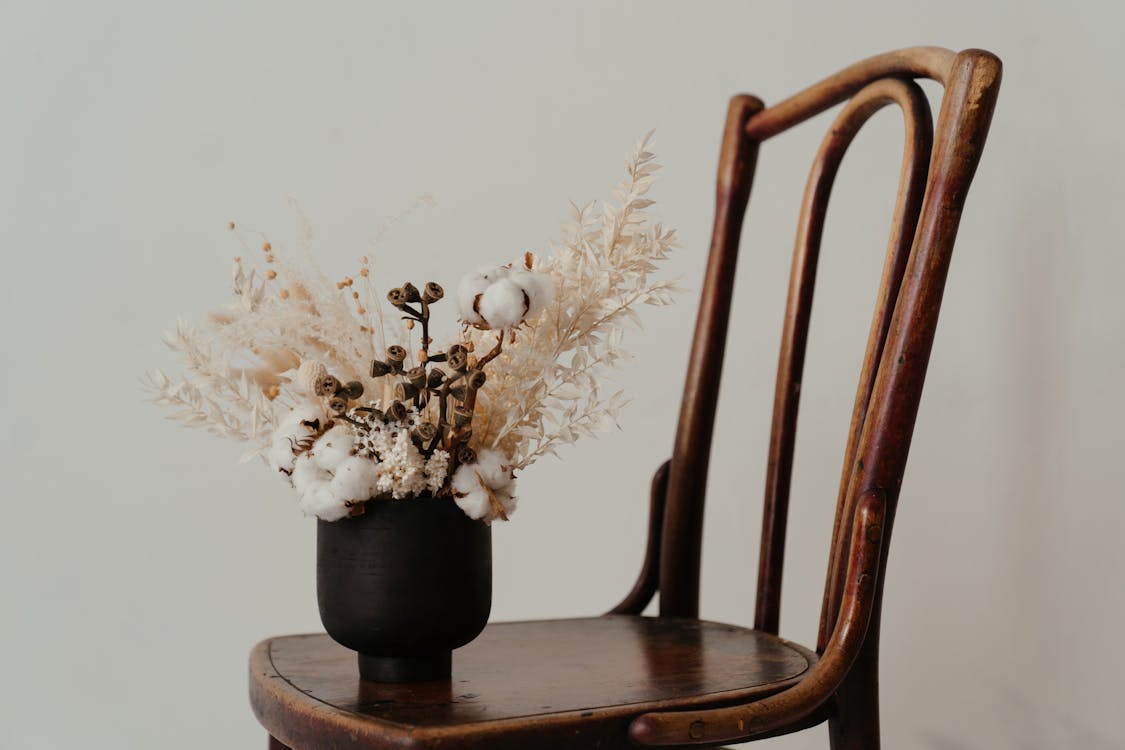 Image by cottonbro from Pexels
When it comes to resistance, durability, and creating a smooth finish, Egyptian cotton is deemed the best cotton variation by some. Egyptian cotton bed sheets in Singapore, composed of Egyptian cotton thread, are perfect for the summer months with the hot and humid climate that prevails. 
However, Egyptian cotton sheets might not always make the most optimal choice for cotton sheets as other factors affecting the quality must be taken into consideration including the thread count, staple length, type of weave, and price. Manufacturers sometimes use misleading claims to sell sheets with only a semi cotton fabric for a hefty amount.
Pima Cotton Bed Sheets
Similar to Egyptian cotton threads, Pima cotton sheets are classified as "extra-long staple cotton". Pima is more affordable but the quality will not disappoint as well. 
Its long and silky fibers produce fabrics that are strong, firm, and breathable. For those people who face trouble sleeping because they feel hot or sweaty, Pima sheets could be an effective solution to put an end to your trouble.
Supima Cotton Bed Sheets

Image from Supima
 Mostly available in the United States, Supima® is an American-grown Pima cotton that stands for "Superior Pima". Supima cotton sheets are a popular pick for all those who desire soft, comfortable, and pilling-resistant bedding.
The luxurious feel and breathability of the fabric keep you cool throughout the night. In addition to being smooth and lightweight, Supima sheets are also durable and can have excellent color retention, given proper care.
Properties Of Cotton Sheets
Some of the properties and qualities of cotton sheets include: 
Natural

resistance to wrinkles

and fading

The fabric of cotton is very resistant to moisture and can withstand up to 1,000 washes before it begins to lose its softness

Cotton sheets will not leave any residue on your body or sheets 

Cotton is also hypoallergenic

The ability to repel dust mites and bacteria 

They can be machine-washed and dried

Featuring Weavve's Cotton Deluxe Set in Persian Grey
On an everyday basis, cotton sheets are a great, low-maintenance choice with tons of benefits, particularly for people with sensitive skin as it doesn't contain any harmful chemicals and is resistant to bacteria. 
For all these reasons, they are used to provide seamless comfort in bedrooms, hotels, and resorts.
Bedsheet Thread Count 
There are a lot of factors to consider when shopping for cotton sheets, but the thread count still remains as one of the key factors. 
As mentioned, thread count is the number of threads per square inch of fabric. This measurement is used to determine the density and quality of fabric. You might have encountered numbers ranging from 80 up to over 1,000. 
Generally, the higher the thread count, the finer the fabric. This is because there are more threads per square inch, which means that there are more fibers twisted together. But this may not always be the case, which we'll discuss in the succeeding sections.
Best Thread Count For Cotton Sheets
Generally, a high-quality sheet that uses single-ply threads will have a thread count of at least 200. Egyptian cotton sheets are one of the lightest and they come under the category of single-ply which holds a thread count between 200 to 400. 
| | |
| --- | --- |
| Cotton Sheets | Best Thread Count |
| Upland Cotton | 200-400 |
| Egyptian Cotton | 300-400 |
| Pima Cotton | 300-600 |
| Supima Cotton | 300-500 |
| Percale Weave | 200-300 |
| Sateen Weave | 300-600 |
More airy sheets, such as linens, may have a thread count as low as 80. However, sheets with a thread count above around 300 are typically heavier. If you want much thicker sheets, a 500-600 range would hit the spot. 
High Thread Count Sheets Vs. Low Thread Count Sheets
A high thread count bed sheet means the fabric has a lot of threads and will feel luxurious to the touch. It will also be firm and durable, although it will be tougher to wash. 
On the other hand, a low bed sheets thread count would imply that the fabric has fewer threads and will be light and soft. Lighter fabrics with minimal thread count feel more like air than heavier fabrics because they have less bulk. They also tend to be lower opacity and are thinner. 

Image by Teona Swift from Pexels
When finding the perfect bed sheet thread count for you, it really just comes down to preference. A lower thread count for bed sheets is typically better if you want soft and breathable sheets. They are especially reliable during summer or in areas with hot climates.
Meanwhile, opt for sheets with high thread counts available if you want cosier, thicker, and long-lasting bedding. They are more closely woven and less likely to have loose threads as well as snags or imperfections. 
Thus during cold nights, it renders the most suitable choice as higher thread count sheets tend to trap more heat. They will be softer and more comfortable to sleep on but they may make you feel warm, too. 
Beyond The Thread Count
Many people believe that higher-thread-count sheets signal better quality than lower-thread-count sheets. However, this is not always true. 
While high thread count cotton bed sheets feel softer and smoother, the overall quality also depends on other factors. These include what type of thread is used, how it is woven together, and how accurate the counting system is.
Type Of Thread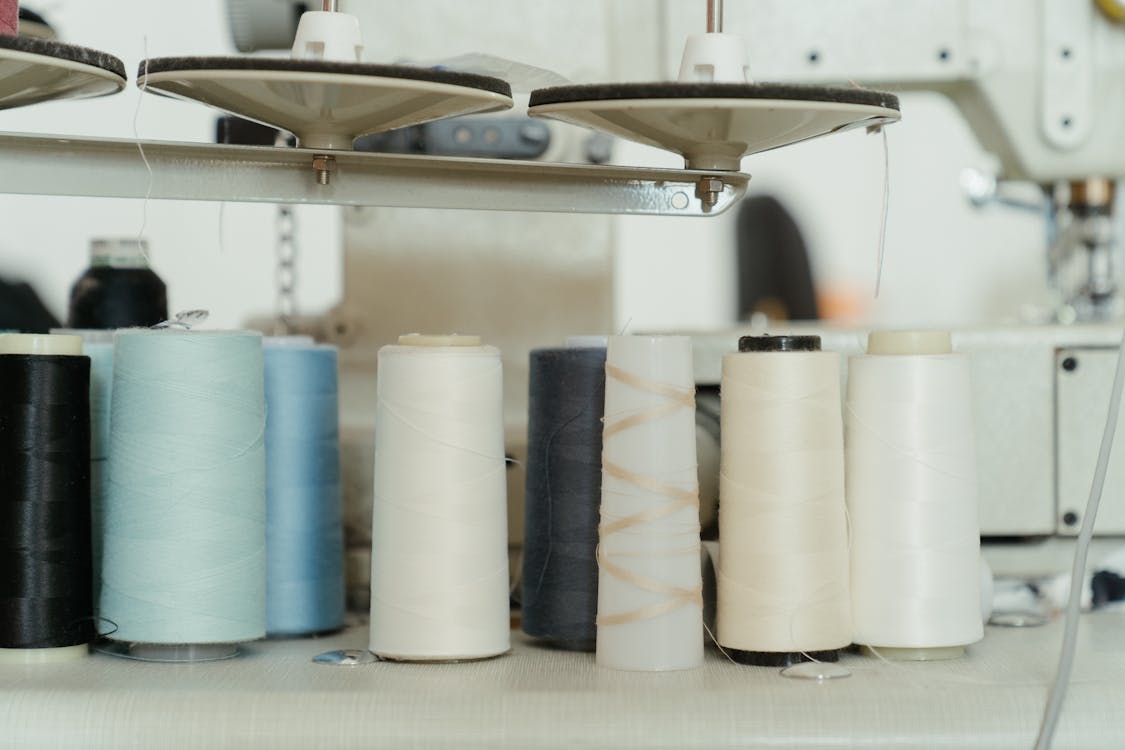 Image by cottonbro from Pexels
The type of thread used in a sheet plays a role in how it feels. Sheets with fine threads (such as cotton) will feel softer and more luxurious than sheets with coarse threads (such as silk). 
Thus, you need to see what fits your requirements best and get cotton sheets that hold the right thread count for you.
Weave Method

Featuring Weavve's Sateen Weave Pattern for Cotton Sheets
 Moreover, certain weave patterns, like percale and sateen, also affect the finish and feel of the material. Percale sheets are typically crisp and cool whereas sheets with sateen sheets have a luxurious sheen. It is also worth noting that a sateen weave improves the natural softness of the cotton fibers.
Ply 
Lastly, watch out for excessive thread counts reaching over 700. The truth is, they are most likely using multi-ply threads to double the numbers. But quality is not guaranteed and may even be substandard.
Explore Weavve's Bedding Collection
Cotton Sateen Sheets

Featuring Weavve's Cotton Deluxe Set in Midnight Blue
 With our 100% cotton sateen sheet sets, you can dream of being on a bed of clouds. They are made with the finest extra long staple cotton fibers and a 600 thread count. 
The threads are fine and made into single-ply to give your sheets superb strength, softness, and breathability. With each wash, our bed sheets' cotton fabric becomes softer and less likely to pill.
-
Shop Cotton bedsheets Singapore

Featuring Weavve's Signature TENCEL™ Classic Set in Lilac Mauve
Weavve also offers high-quality sheets for non-cotton lovers! We recommend our eco-friendly 100% TENCEL™ Lyocell sheets sets made with the best Lyocell fibers (100% Lenzing TENCEL™). 
These fine single ply threads are then woven into 400 thread count (80s yarn count) fabric, making the sheets smoother, lighter, and more durable. Whether you pick TENCEL™ or cotton, you can count on getting top-notch bedding designed to help you sleep soundly. 
-
Shop TENCEL™ bedsheets Singapore 
RESPONSIBLY MADE
Here at Weavve, we pride ourselves on being committed to responsible sourcing, production, sale and use of our products. We take great effort in ensuring that our decisions account for all the people who help build our products, the environment and our consumers. From Standard 100 by Oeko Tex® certified sheets to SEDEX certified factories, Weavve makes sure that everyone is cared for at every step of the way.