Pima Cotton Vs Egyptian Cotton Bed Sheets: What's The Difference and Which Is Better?
When purchasing bed sheets online to get a good night's sleep, you most likely have come across different types of cotton fitted sheet sets such as Pima cotton bed sheet sets and Egyptian cotton bed sheet sets. These two varieties of cotton products are often deemed to be highly quality and have varying properties between them as choices for your mattress toppers, before the duvet covers goes on them. We will break down the aspects that set them apart to guide you on which type of cotton bedding best suits your needs. 
Where Does Cotton Come From?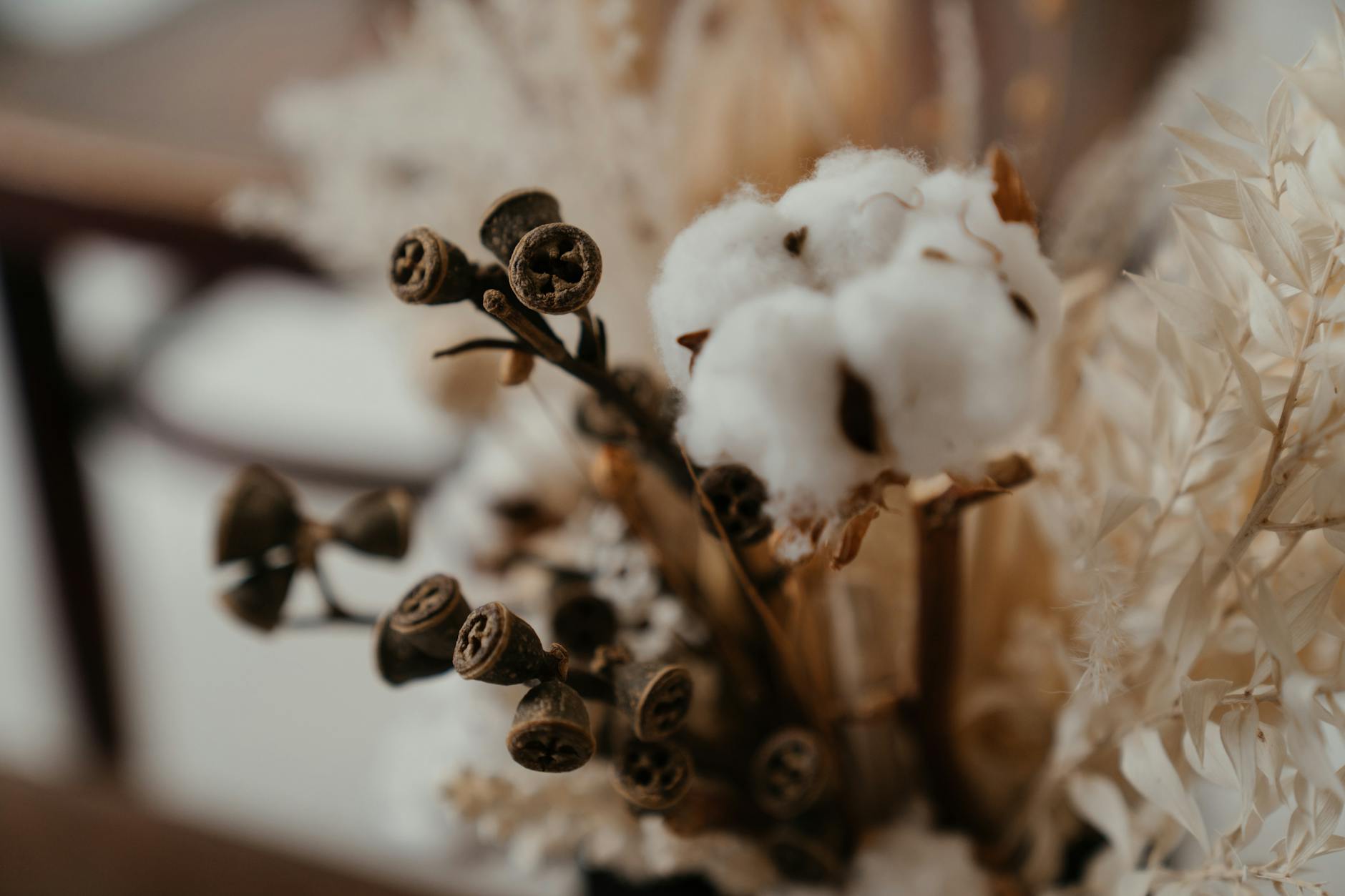 Cotton is a natural fiber that can commonly be found in the making of clothes, quality bedding, and other household items. The base origin of this fiber is the cotton plant, which thrives in warm areas such as Egypt, the United States, Africa, Pakistan, China and India. 
Cotton bolls are naturally found packed around the seeds of the cotton plant and have the characteristic of cream-colored, delicate, fine and puffy hairs. The fibers are then extracted  from the seeds and washed before being carded and combed over metal teeth to correct and straighten them.
Moreover, the fibers have a rough structure that is bound together, allowing them to be reinforced and spun into cotton yarn, which is then weaved typically in a sateen or percale weave pattern to produce a variety of cotton fabrics.
There is a reason why both Pima and Egyptian cotton are the most used cotton in the world. They are deemed as higher quality due to them being "even more staple cotton," which means the single cotton strand is lengthier and smoother, resulting in a more luxurious fabric that is silky smooth and tremendously sturdy.
Where Is Pima Cotton Grown?
Image from Pimacott
One of the two popular types of higher quality cotton is Pima cotton. Upland cotton is the most common kind, accounting for about 90% of all cotton grown worldwide. The rest, 10%, comprises Pima and Egyptian cotton, which are both commonly viewed as more 'premium' cotton fibers. 
Pima cotton generally originates from America and was first produced in the famous Sea Islands of South Carolina in the 1790s. Throughout the nineteenth century, manufacturers produced a distinctly American extra-long-staple cotton by judicious cross-pollination with Egyptian types. This cotton, formerly known as American-Egyptian cotton, had an exceptionally high-quality fiber that produced a sumptuous fabric that was both soft and sturdy. 
Properties of Pima Cotton fibers
Pima cotton fibers are breathable and lightweight which makes them suitable for hotter climates and hot sleepers. Additionally, they are also hypoallergenic and these sheets feel gentle on the skin, making Pima cotton fibers excellent bed sheet materials for sensitive skin. Pima cotton fibers are also durable, wrinkle resistant, and resistant to fading and pilling which make them easy to care for and a good investment if you're looking to buy a softer and more durable cotton bed sheet to last you a long time.
Where Is Egyptian Cotton Grown?
Image from Pimacott
Egyptian cotton is primarily grown in Egypt and they originate from the Gossypium barbadense plant, which is notable for its long staple length. There are, however, other countries that have come to cultivate Egyptian cotton as well such as South America and Peru. The key differentiating factor of Egyptian cotton bed sheets from other types of cotton are the length of the fibers which is naturally a result of the fibers being grown in Egypt's climate. 
Properties of Egyptian Cotton
Egyptian cotton fibers are longer in staple length in comparison to other types of cotton fibers which results in them being more durable and resistant to stress.
Furthermore, they also have good colour retention properties due to their propensity to absorb liquids. Egyptian cotton fabrics are also popular for the reason that they are extremely soft and comfortable, this can be attributed to their harvesting methods being primarily handpicking. The hand picking process in comparison to mechanical picking ensures that Egyptian cotton threads remain straight and unbroken as no stress is placed on the fibers during harvest.
The Difference Between Pima Cotton And Egyptian Cotton
 Image from Pimacott
At the base level, Pima cotton and Egyptian cotton share a number of similar properties and are both considered premium quality cotton variants. The key difference that sets them apart is that Egyptian cotton fibers can produce bed sheets that are considerably softer than Pima cotton bed sheets. This however, does come at a higher cost as Egyptian cotton bed sheets are often expensive and considered a luxury bed sheet. 
Alternatively, if you are looking for bed sheets with a similar degree of softness and smoothness to Egyptian cotton sheets, you can opt for TENCEL™ Lyocell bed sheets which share many similar qualities to the former. On the other hand, if you plan to stick to cotton bed sheets, Supima cotton sheets (also known as superior pima cotton) could do the trick for you as they are softer than Pima cotton sheets. Other aspects in which these two cotton fibers differ are in their appearance and durability. 
Featuring Weavve's Lyocell Deluxe Bed Sheet in Mist Grey
As previously mentioned, Egyptian cotton bed sheets have stronger colour retention qualities as compared to Pima cotton bed sheets but both types of cotton sheets have a glossier finish in comparison to other types of cotton fiber sheets.
On the aspect of durability, although both are considered highly durable, Pima cotton bed sheets can withstand temperatures of up to 60 degrees Celsius while Egyptian cotton bed sheets would not do too well in temperatures exceeding 40 degrees Celsius, making Pima cotton bed sheets more wash and dryer safe. 
WEAVVE'S TENCEL™ Lyocell Bed Sheets
Made with 100% pure TENCEL™ Lyocell fibres, our bed sheets are eco-friendly with its materials being sustainably sourced from fast growing eucalyptus forests. Our TENCEL™ sheets are weaved from 400 thread count fabrics consisting of the finest single ply threads to provide you with that silky smooth feel when you slip into bed after a Long day. Moreover, our TENCEL™ Lyocell bed sheets guarantee you a peace of mind when it comes to being hypoallergenic and toxin free as they are OEKO Tex certified, thus making them great bed sheets for sensitive skin. 
Featuring Weavve's Deluxe Lyocell Bed Sheet in Blush Pink 
Shop Weavve's 100% TENCEL™ Lyocell sheets sets
WEAVVE'S Cotton Sateen Bed Sheets
Our Ultra soft cotton bed sheets are made of 100% extra long staple cotton threads that are spun into a 600 thread count bed sheet. As we use finer, single ply threads with a 100 yarn count, it allows us to create cotton bed sheets that are stronger, smoother and softer than the average cotton sheet. Weavve's cotton bed sheets also feature a four over one sateen weave that gives it its lustrous sheen and smooth feel. 
Featuring Weavve's Cotton Fitted Sheet Set in Tea Rose
Shop Weavve's 100% Cotton sateen sheets sets
Responsibly Made
Weavve's sheets are tested for harmful substances and certified free from them. Our factories carry the Standard 100 by Oeko Tex® that tests for traces of both regulated and non-regulated substances that might be harmful with yearly updates to the standards. Whether buying our sheets for yourself, your family or your friends, knowing that they are Oeko Tex® labeled would allow you to sleep soundly with a peace of mind.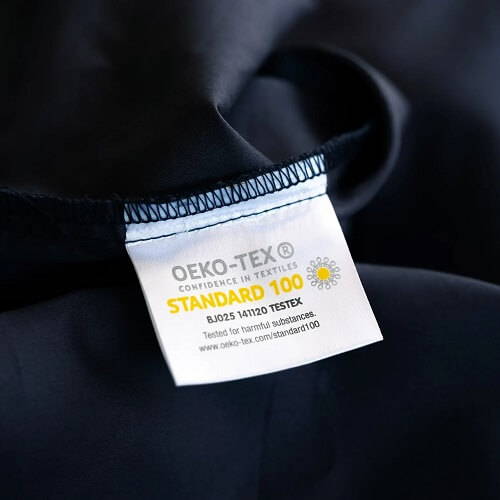 Featuring Weavve's Oeko Tex® Standard 100
100 Days to Sleep On It
Buying a sheet should be an easy and stress free experience. Here at Weavve, we are fully committed to making exceptional products and our 100 day free return policy makes it easy for you to take the leap of faith, especially for first time users. Learn more about our 100 Days Free Trial.