Best Bed Sheets For Sensitive Skin: How To Prevent Bedding Breakouts
When it comes to our health, we often take a lot of things for granted- like the materials that make up our bedding. But what if your bedding was causing you skin problems?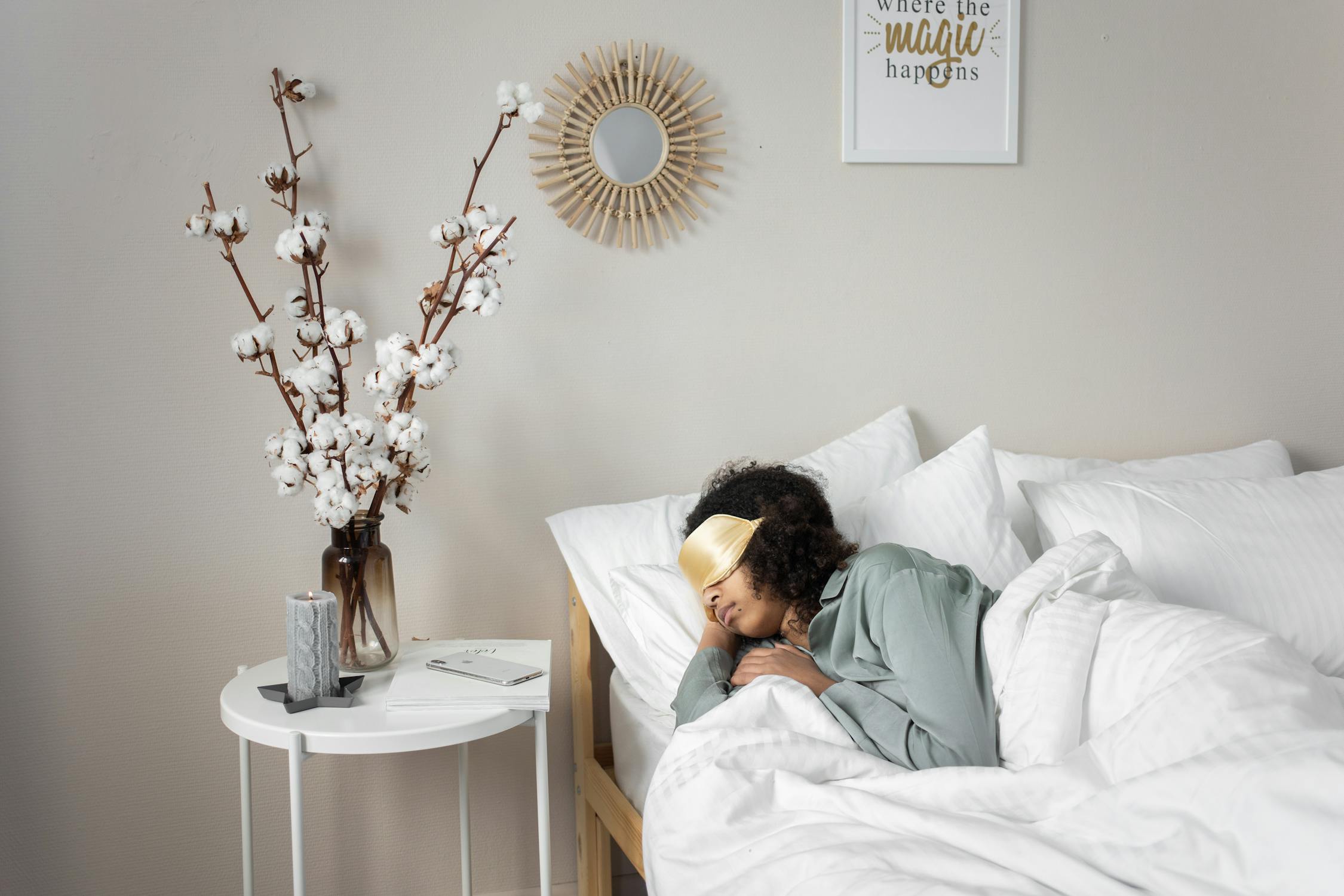 Image by EKATERINA BOLOVTSOVA from Pexels
There are a few reasons why you might want to choose bedding fabric specifically to avoid skin irritation and acne breakouts. Maybe you have sensitive skin and are always looking for ways to avoid flare-ups. Or maybe you've been struggling with acne for years and are looking for any possible solution. Whatever your reason, choosing the right bed sheet fabric can make a big difference in your skin.
It's worth it to do some detective work and find out which fabrics are the worst offenders and which ones would suit your sensitive skin. But first, let's find out why we are often greeted with a brand new pimple when we wake up. 
How Your Sheets Affect Your Skin
It's hard to imagine that something as unassuming as your sheets can be guilty of causing itchy skin, different types of acne, and breakouts but it can. Here's how your sheets affect your skin.
Allergens
While most sheets, if kept clean, are pretty harmless. The problem is that we procrastinate when it comes to washing the sheets we sleep on. This means that your soft bed sheet can start hurting your skin over time.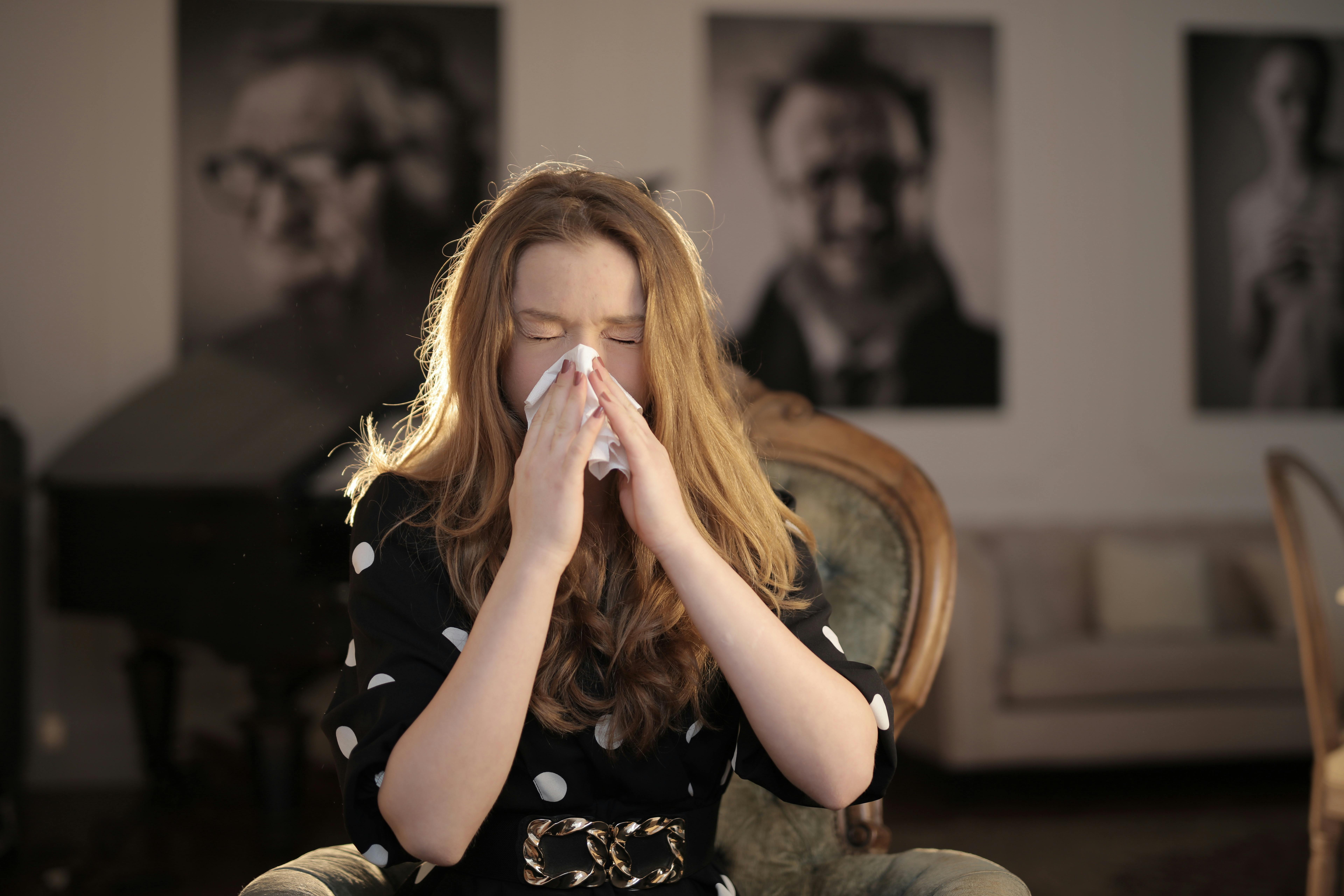 Image by Andrea Piacquadio from Pexels
We naturally shed dead skin, while we sleep. It gets worse when you factor in the accumulated dust and bacteria. This dust itself is abrasive and can cause an allergic reaction to your skin. 
If your skin is allergy-prone or acne-prone, the dust and the dead skin cells on your sheets and pillowcases could worsen your skin's health. Not only this, but this dust attracts dust mites, and much like their bigger cousins, ticks, these microscopic creatures are not welcome guests in your bed. So a good hypoallergenic sheet could be a worthwhile investment.
Skin Oils Retention
It is essential that your sheets wick away moisture, especially in hot climates. This helps with breathability and comfort. But this can be a double-edged sword. If the sheet is too absorbent, it'll absorb and retain your skin oils too.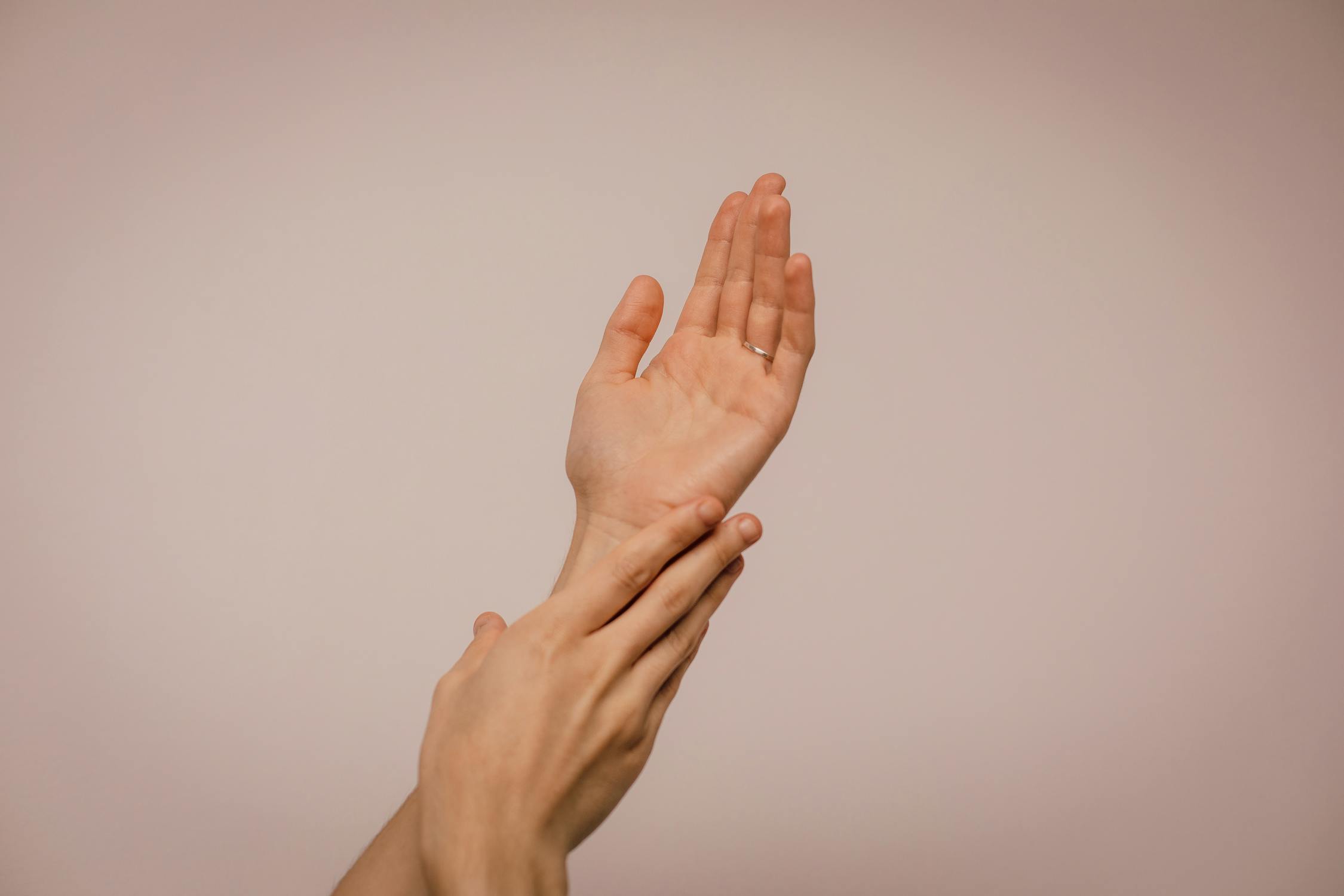 Image by Juan Pablo Serrano Arenas from Pexels
This excessive absorption can cause your skin to dry out and become easily irritated, especially if you have oily skin. It can also lead to your sheets and pillowcases getting soaked with your skin's oils which become a hotbed for bacterial growth.
Bacterial growth in your bed sheets is not good. It can exacerbate or even cause acne breakouts. So, sheets that are excessively absorbent or hard to wash do not make good bed sheets for sensitive skin.
Abrasiveness
Your skin doesn't take well to being scrapped as if with sandpaper. Needless to say, you should try to avoid using rough sheets. Choosing a smooth bed sheet would be better to avoid irritation as a rule of thumb.
Featuring Weavve"s TENCEL™ Lyocell Deluxe Set in Midnight Blue
However, even those sheets that are apparently smooth enough might not be. Especially for people with sensitive skin, their bedding sheets might unknowingly be causing skin irritation. A low bed sheet's thread count might seem smooth but is actually too rough, especially for those with dry skin, leaving their skin irritated every night. 
Bed Sheets Fabrics That Are Good For Sensitive and Acne-Prone Skin
We have a detailed run-down of the best bed sheets for sensitive skin in which we talk in detail about all the types that suit sensitive skin. A few of the varieties we recommend highly for you in your search for the best bed sheet for sensitive skin in Singapore are:
Cotton Bed Sheets
Cotton bed sheets enjoy well-founded popularity and there's a good reason for it. Not only is cotton intrinsically hypoallergenic, but it is also breathable and luxurious.
Featuring Weavve's Cotton Deluxe Set in Midnight Blue
A cotton bed sheet is excellent for hot sleepers and helps to regulate and lower body temperature. In addition, sateen sheets and sheets with mid-range or higher thread counts are perfect for those with pre-existing skin conditions or easily irritable skin.
However, thread count in bedsheet is not the most significant factor when shopping for cotton bedsheets. What's important is the quality of the fiber and yarn used. So cotton sheets with extra-long-staple fibers and single-ply thread with a mid-range thread count would be good. 500TC is good. Anything above is great.
TENCEL™ Lyocell Bed Sheets 
Synthetic fibers get a bad rep in terms of their lack of skin-friendliness. While that is mostly true, TENCEL™ bed sheets are a notable exception. Made from eucalyptus wood, TENCEL™ fibers tend to be smoother, and this means that a TENCEL™ bedsheet can be smoother than a cotton one. They are hypoallergenic, breathable, cooling, and exceptionally comfortable. 
Featuring Weavve"s TENCEL™ Lyocell Deluxe Set in Lilac Mauve
TENCEL™ Lyocell sheets are also hydrophilic which means they are very good at removing moisture, making them perfect for eczema sufferers. 
All in all, it's an excellent option to replace your cotton sheets without losing the perks cotton offers. The big drawback, however, is the price. For the same thread count, a single-ply sheet of TENCEL™ costs more and might not be superior enough to cotton sheets to justify the cost.
Silk Bed Sheets
Silk is a natural fiber. It is inherently smooth and lacks allergens no matter what thread count the bed sheet is. This smoothness means that the fabric is not abrasive and will not cause any chafing or irritation.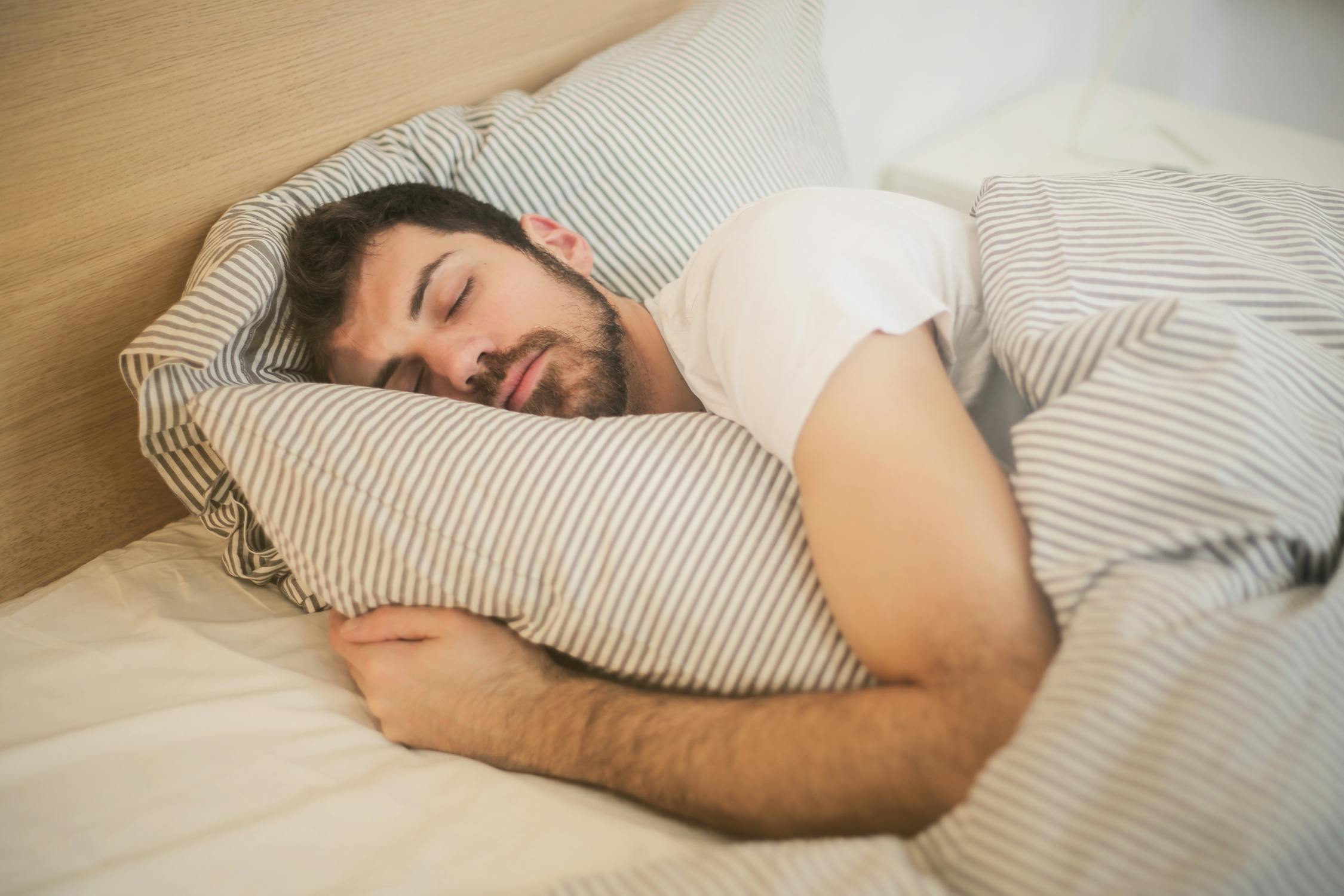 Image by Andrea Piacquadio from Pexels
Silk is also naturally impermeable, so it'll repel the skin's oils and bacteria and is a good option for people whose skin is prone to breakouts. This impermeability, however, also means that silk may not be the best option for hot sleepers as it will not wick away sweat and moisture.
Bamboo Bed Sheets
Bamboo is another natural material that is starting to replace cotton. Be it a white bed sheet or a coloured duvet cover, bamboo fibers offer less discolouration and a softer feel. 
What makes bamboo fabric perfect for those with easily irritable and acne-prone skin is its hypoallergenic, antibacterial, and antimicrobial properties.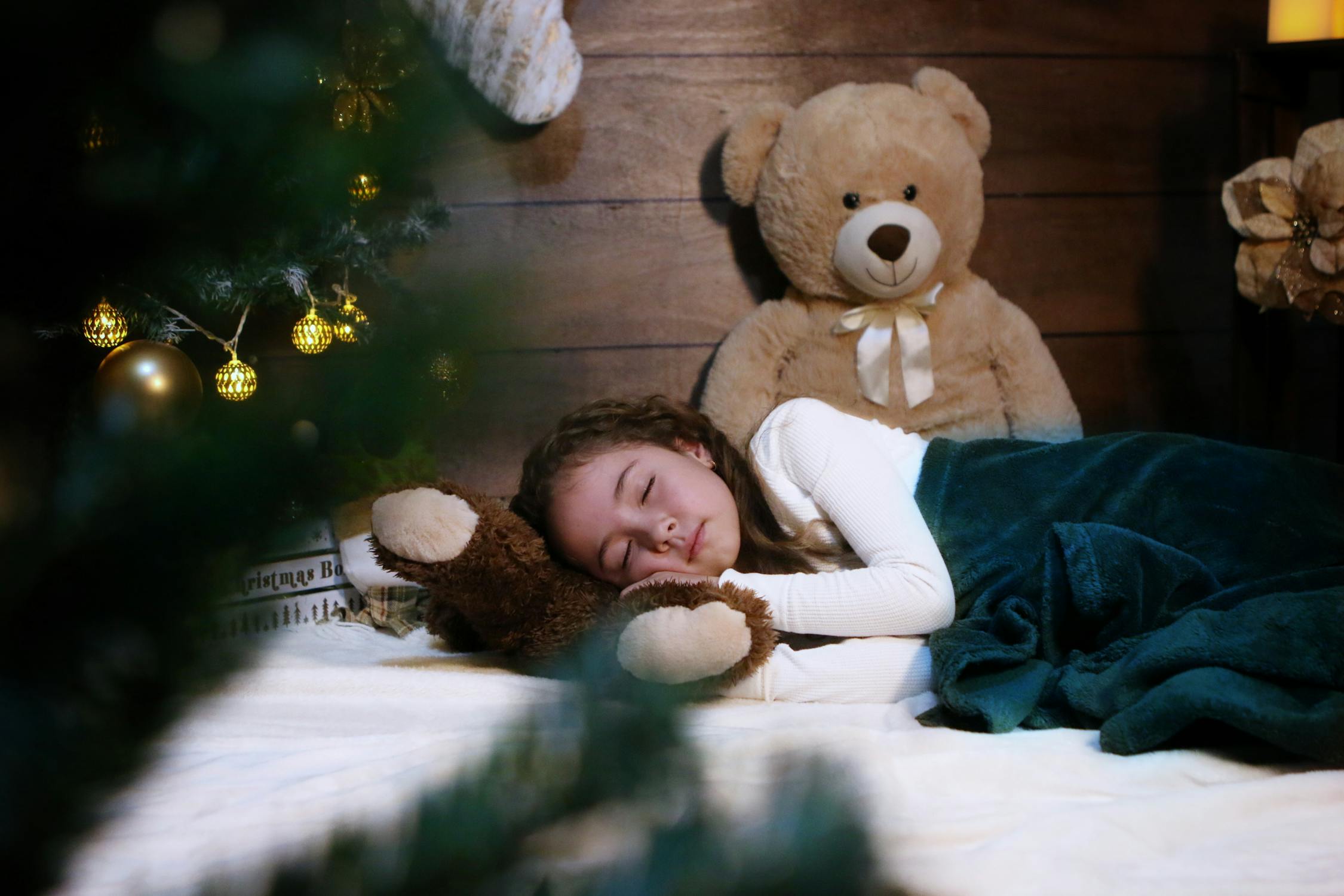 Image by Wilphoto Style from Pexels
For the same thread count, bamboo sheets are noticeably smoother due to the bamboo plant's naturally long fibers. Smoother fabric means less friction and chafing against the skin and no flare-ups.
While bamboo sheets offer a superior experience to most equivalent cotton sheets, they can be quite a bit more expensive. This coupled with the fact that they're not available at just any odd store, puts them at a disadvantage against more conventional varieties of bedsheets.
Conclusion
Now that you know all the ways in which your bed sheet interacts with and impacts your skin and the types of sheets that can help mitigate the risks. We are confident this will help you make more informed decisions on what sheet to buy for your bed. We hope our recommendations bring you more restful sleep and better health.
DISCOVER WEAVVE'S PRODUCTS
Weavve's bed sheets are all responsibly made and Oeko-tex certified, ensuring that you sleep not only safely, but comfortably as well. Our bed sheets are free of toxins and harmful chemicals which make them ideal bedsheets for sensitive skin (Singapore). 
Shop our full range of bed sheets here. 
TENCEL™ LYOCELL BEDSHEETS
Featuring Weavve"s TENCEL™ Lyocell Deluxe Set in Fern Green
Each Weavve's Bed Sheet TENCEL™ Lyocell bedding starts with the best lyocell fibers (100% Lenzing TENCEL™) that are spun into the finest 80s yarn count threads. These fine single ply threads are then woven into 400 thread count fabric, giving you stronger, smoother and lighter sheets.
Shop TENCEL™ Bed Sheets Set Singapore
COTTON SATEEN BEDSHEETS
Featuring Weavve's Cotton Classic Set in Sandshell
The Weavve Cotton sheet starts with extra-long staple cotton fibers. Fewer extra-long staple fibers are required to spin the same length of yarn. As Weavve's threads are finer (100 yarn count), we're able to squeeze more together, resulting in high thread count. We're also using single ply threads, giving you stronger, smoother and lighter sheets.
Our cotton sateen linen uses a four over and one under weave pattern as well as processes like singeing and calendering to give our sateen sheets a luxurious sheen matte finish and smooth sheet feel. Pre shrinking also prevents our sheets from shrinking during regular washing. 
Shop Cotton Bedsheets Singapore
RESPONSIBLY MADE
Here at Weavve, we pride ourselves on being committed to responsible sourcing, production, sale and use of our products. We take great effort in ensuring that our decisions account for all the people who help build our products, the environment and our consumers. From Standard 100 by Oeko Tex® certified sheets to SEDEX certified factories, Weavve makes sure that everyone is cared for at every step of the way.
100 DAYS TO SLEEP ON IT
Buying bed linens should be easy and delightful. Here at Weavve, we are fully committed to making exceptional products and our 100 day free return policy makes it easy for you to take the leap of faith, especially for first time users. Learn more about our 100 Day Free Trial.