TENCEL™ Lyocell vs TENCEL™ Modal: How Do They Compare in Bed Sheets?
What is TENCEL™ Lyocell and Modal?
While looking for the most ideal bedding products for your household, you might have stumbled across the terms "TENCEL™ Lyocell" and "TENCEL™ Modal" and wondered what those terms meant.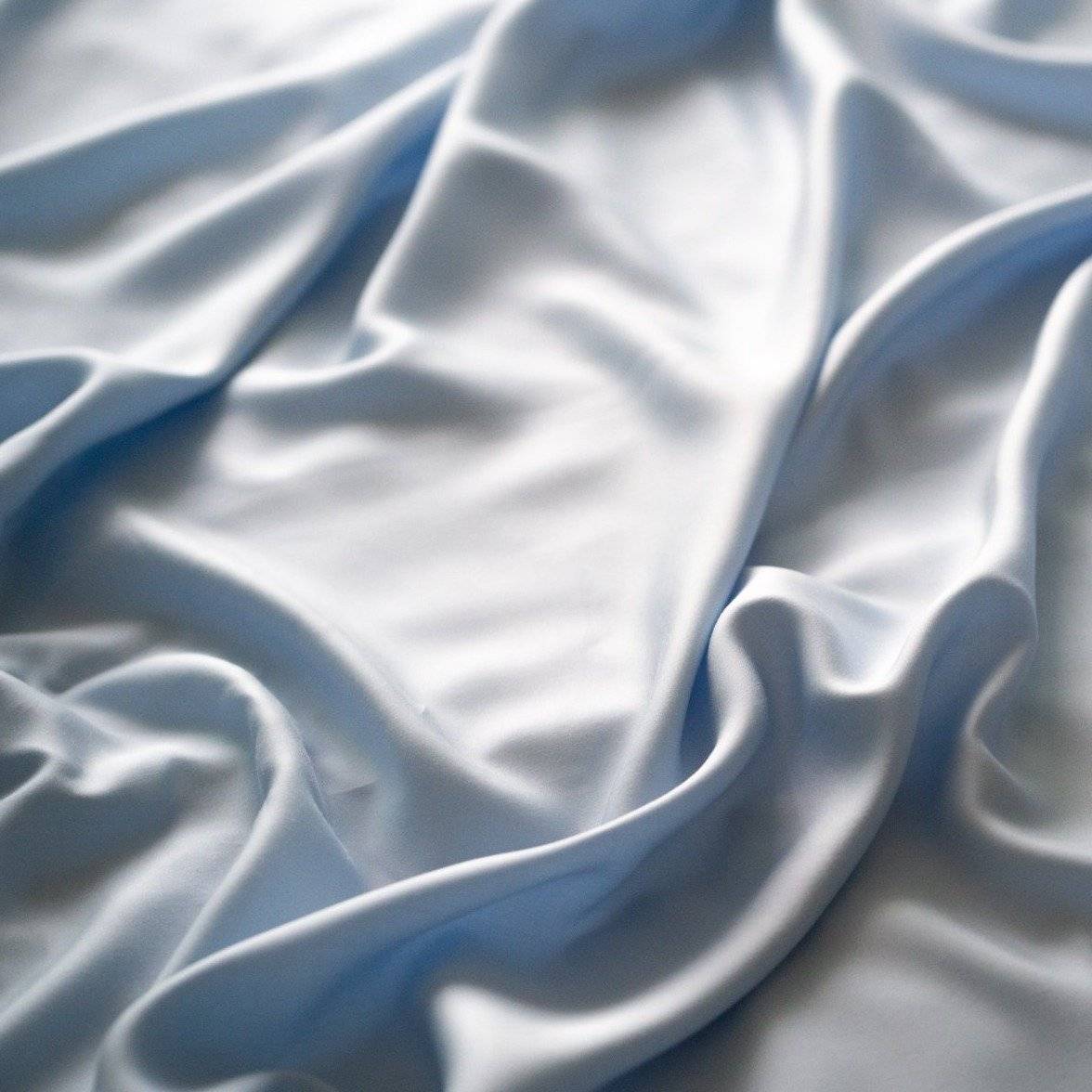 TENCEL™ refers to the brand of fibers manufactured by the Austrian textile company Lenzing AG. The terms "Lyocell" and "Modal'' refer to the different types of fibers made under the TENCEL™ family of products. Both Lyocell and Modal are semi-synthetic fibers commonly used in the production of bedding and clothing. Their popularity has been on the rise as an alternative to traditional long staple cotton and silk fabrics due to the many benefits they offer.
TENCEL™ Lyocell differentiates itself from its Modal counterpart as the newest generation of fibers manufactured by Lenzing AG. This means that TENCEL™ Lyocell fibers are produced with the latest and most advanced technologies such as REFIBRA™. Which improves the sustainability of the fiber.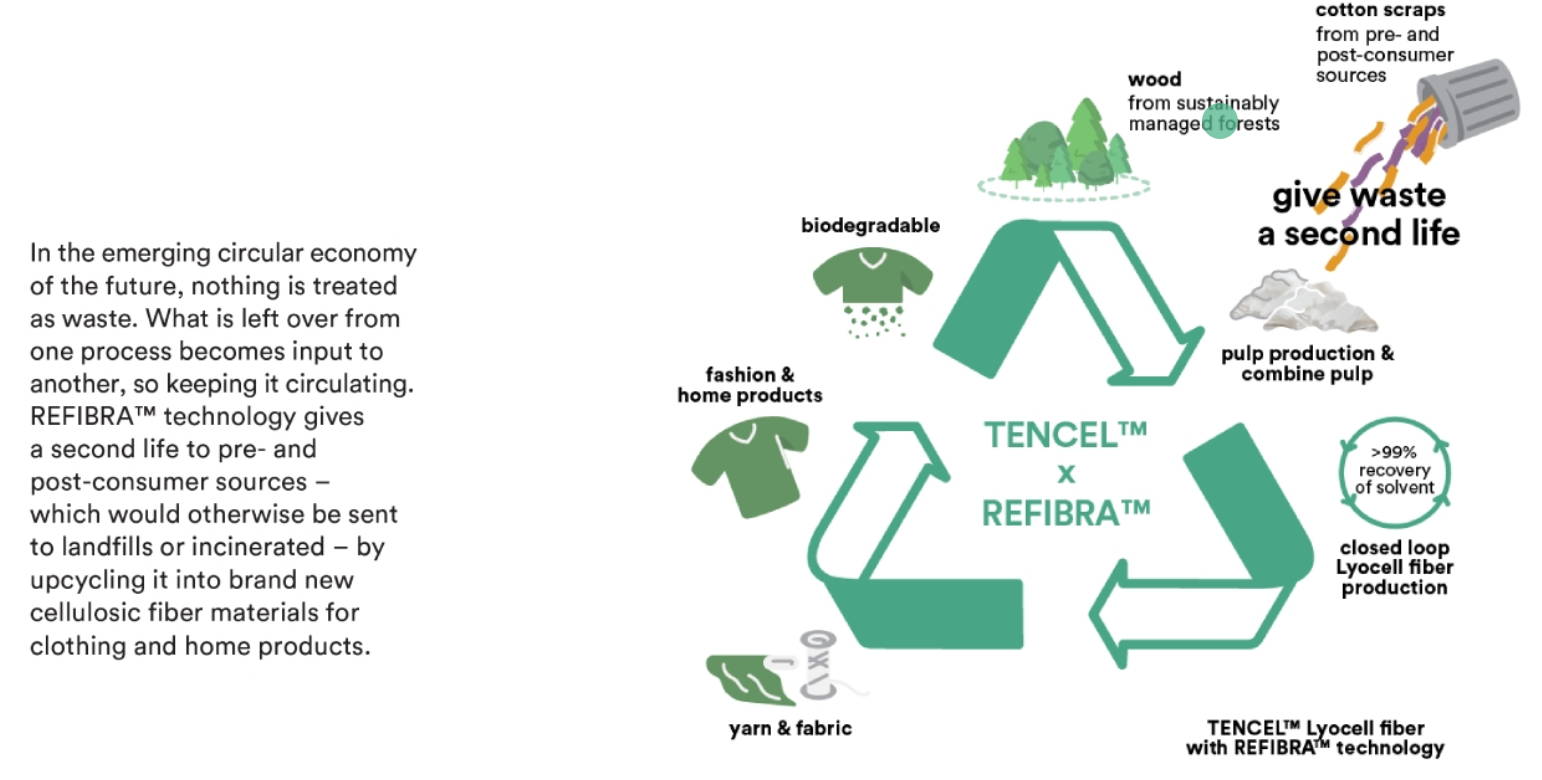 So how different can these fibers be considering that they are from the same brand? In this article, we will cover the similarities and differences between these two TENCEL™ branded fibers so that you can make an informed decision when purchasing your bedding products.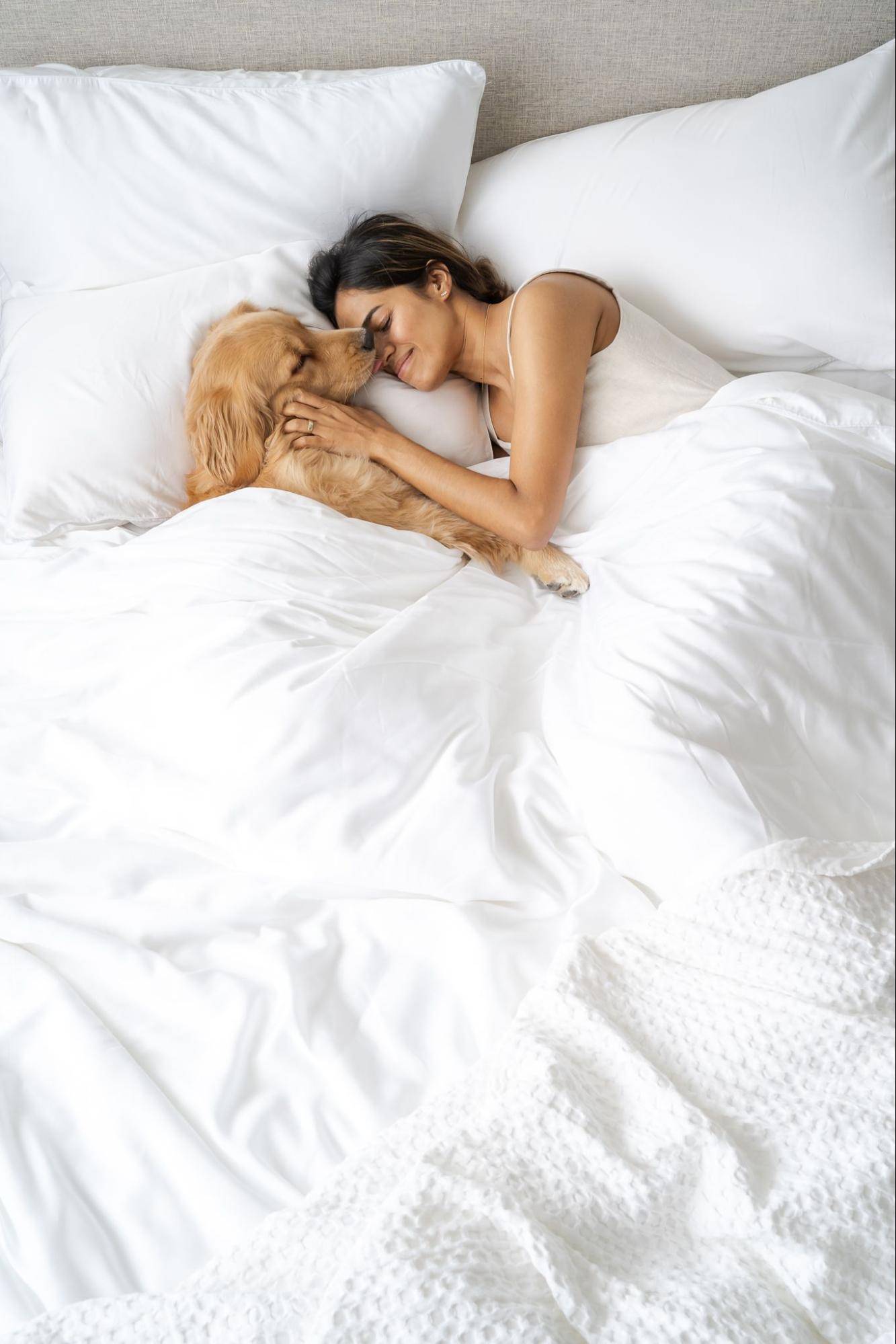 Similarities of TENCEL™ Lyocell and Modal
Since both TENCEL™ Lyocell and Modal are manufactured by the same company, they share a host of similarities. Most products composed of Lenzing's TENCEL™ material are usually known for their high quality texture and breathability.
Both TENCEL™ Lyocell and Modal Are Highly Breathable
You might be asking, is TENCEL™ Lyocell breathable?
Well to answer you, yes! Through Lenzing AG's highly technical production process, the use of a twill weaving pattern of both fibers ensure the breathability of the fabric. TENCEL™ fibers are significantly more breathable than other cooling fabrics such as cotton and bamboo. The breathability of the material would allow moisture from the surface of your skin to escape. The reason many of us feel hot when we sleep is because the moisture from the surface of our skin is trapped. In high humidity environments this effect is accentuated as the air would be saturated with moisture. This would hinder the evaporation of the moisture from our skin. By using a breathable bed sheet, there would not be an additional layer of fabric preventing the evaporation of the moisture.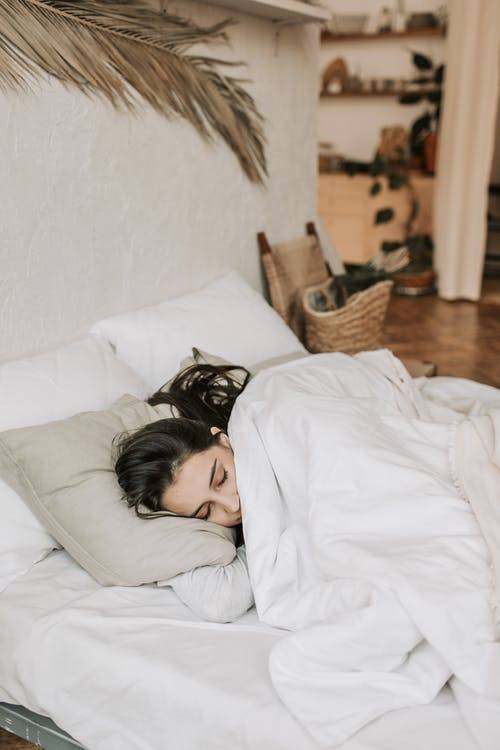 Photo by Vlada Karpovich from Pexels
Given the high humidity and temperature in our country, Singapore, breathable TENCEL™ Lyocell and TENCEL™ Modal sheets would have a substantial impact on the quality of your good night's sleep.
Both Fibers Are Environmentally Friendly
If you are environmentally conscious, you should know that both fibers are environmentally friendly. The production processes of both TENCEL™ fibers have minimal impact on the environment. Lenzing AG produces TENCEL™ fibers from sustainably sourced natural wood through environmentally friendly production processes which minimises the destruction of the environment. TENCEL™ Modal is manufactured from Beech Trees while the production of Lyocell utilises Eucalyptus wood. Both of these tree types grow extremely quickly in almost anywhere and require minimal pesticide and care, making Eucalyptus and Beech an exceptional choice in terms of sustainability as the supplies of these trees would be replenished relatively quickly. This prevents overharvesting, since the trees that are cut can be grown back in a short period of time.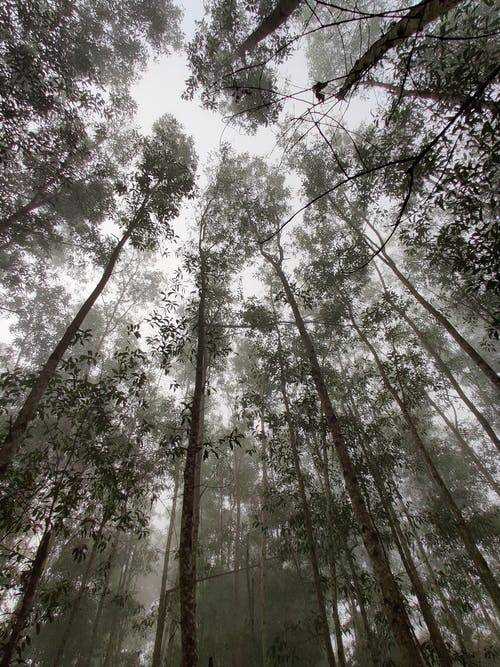 Photo by Kushal Gopal from Pexels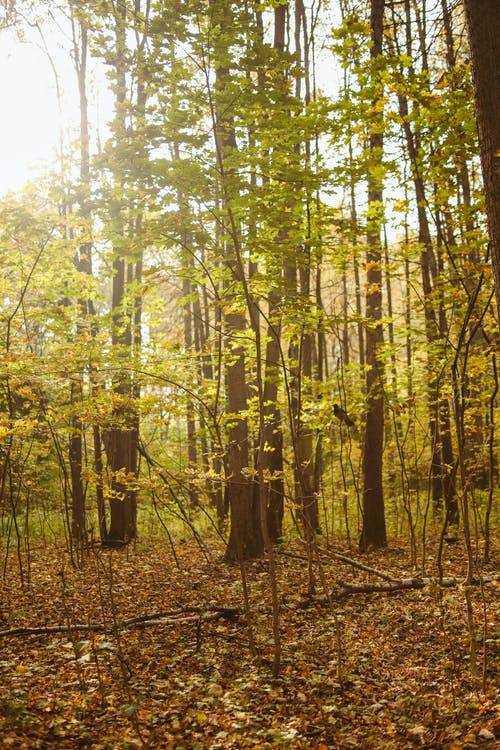 Photo by Polina Tankilevitch from Pexels
Moreover, the production process of TENCEL™ Lyocell and Modal requires less than half the water used in the production of fibers from cotton. Thus mitigating the excessive water consumption by the fashion and bedding industry. TENCEL™ Lyocell is also toxin free and Oeko-Tex® certified. Based on a report by the World Bank, 20% of the world's water pollution stems from textile dyeing and treatment.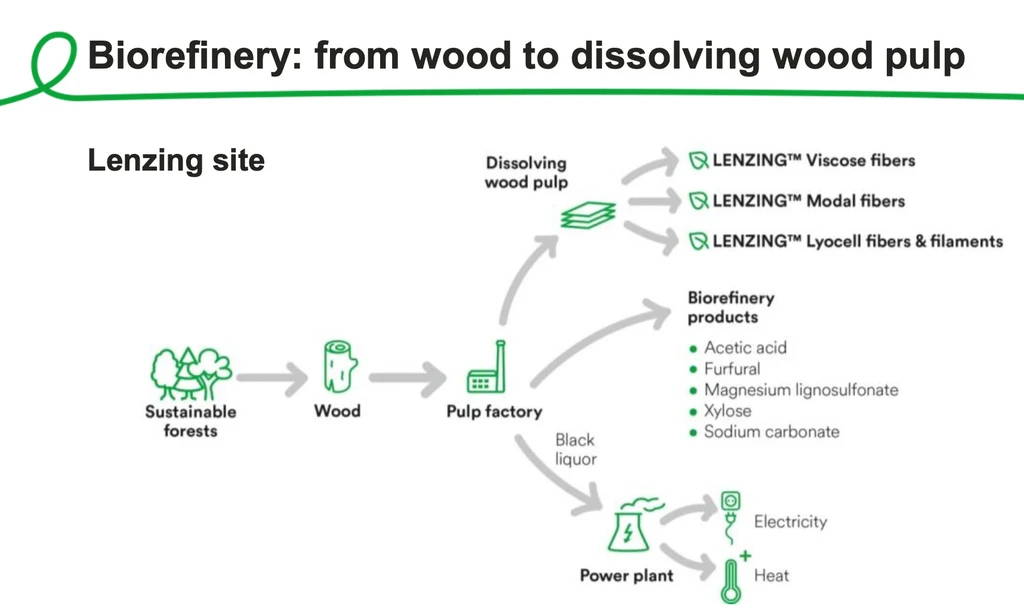 Additionally both TENCEL™ Modal and Lyocell are manufactured from natural renewable raw wood, the fibers are certified to be biodegradable and compostable. The biodegradability of the fibers ensure that the environmental impact of these fibers are minimised. You can be assured that your bed sheets would not be contributing to the piles of disposed fabric in landfills.
Therefore TENCEL™ fibers are a better choice than Bamboo fibers when it comes to sustainability and environmental friendliness.
Differences Between TENCEL™ Lyocell and Modal
Now let's look at the key differences between these two fibers. The most obvious difference between them are the different raw materials used in their manufacturing process with TENCEL™ Lyocell utilising Eucalyptus wood while TENCEL™ Modal uses Beech wood. Apart from the foundation of fiber raw material, here are some of TENCEL™ Lyocell fibers characteristics which differentiate it from Modal.
TENCEL™ Lyocell Is Stronger Than Modal
If you want a fabric which can last you for a long time, TENCEL™ Lyocell is for you! The combination of Eucalyptus wood and Lenzing AG's production processes results in a durable and strong fiber.
The durability of the fiber would give you a peace of mind when it comes to washing your TENCEL™ Lyocell bed sheets. Moreover, the durability of the material would ensure that your bed sheets would have a longer product lifespan as it would be more tear resistant as compared to other fabrics.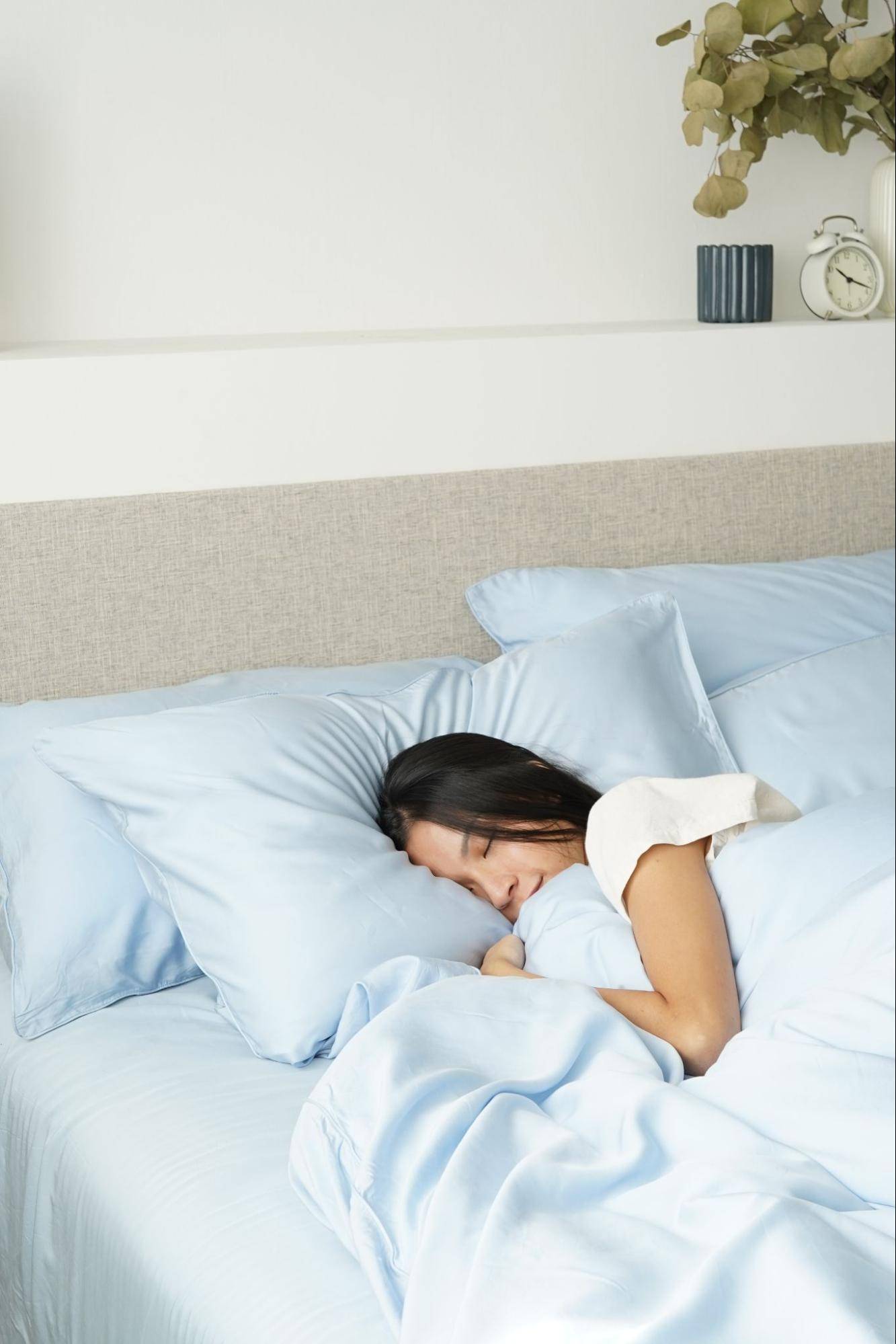 TENCEL™ Lyocell Has Moisture Wicking Properties
TENCEL™ Lyocell is a moisture wicking fabric that can quickly dry out excess moisture and keep the fabric fresh and release heat while doing so.
What this means is that our TENCEL™ Lyocell bed sheets would ensure that you remain cool when you sleep. It does so by preventing the build up of sweat on your body when you sleep. The reason many of us feel hot when we sleep is because the moisture from the surface of our skin is trapped. In high humidity environments this effect is accentuated as the air would be saturated with moisture. This would hinder the evaporation of the moisture from our skin. By having a moisture wicking bed sheet, the efficiency of this evaporation process would be improved. As the bed sheet would transfer the moisture away from your skin. This allows you to sleep cool throughout the night.
On the other hand, Modal fibers do not have moisture wicking properties. So they will be absorbent instead. Hence, TENCEL™ Modal bed sheets would just absorb your sweat instead of enabling your body to dissipate heat, it could leave you feeling warm and sweaty.
Therefore, TENCEL™ Lyocell is an ideal fabric when it comes to bed sheets in warmer and humid climates such as Singapore. The heat management of bed sheets made from this TENCEL™ fabric would ensure a greater quality of sleep for you.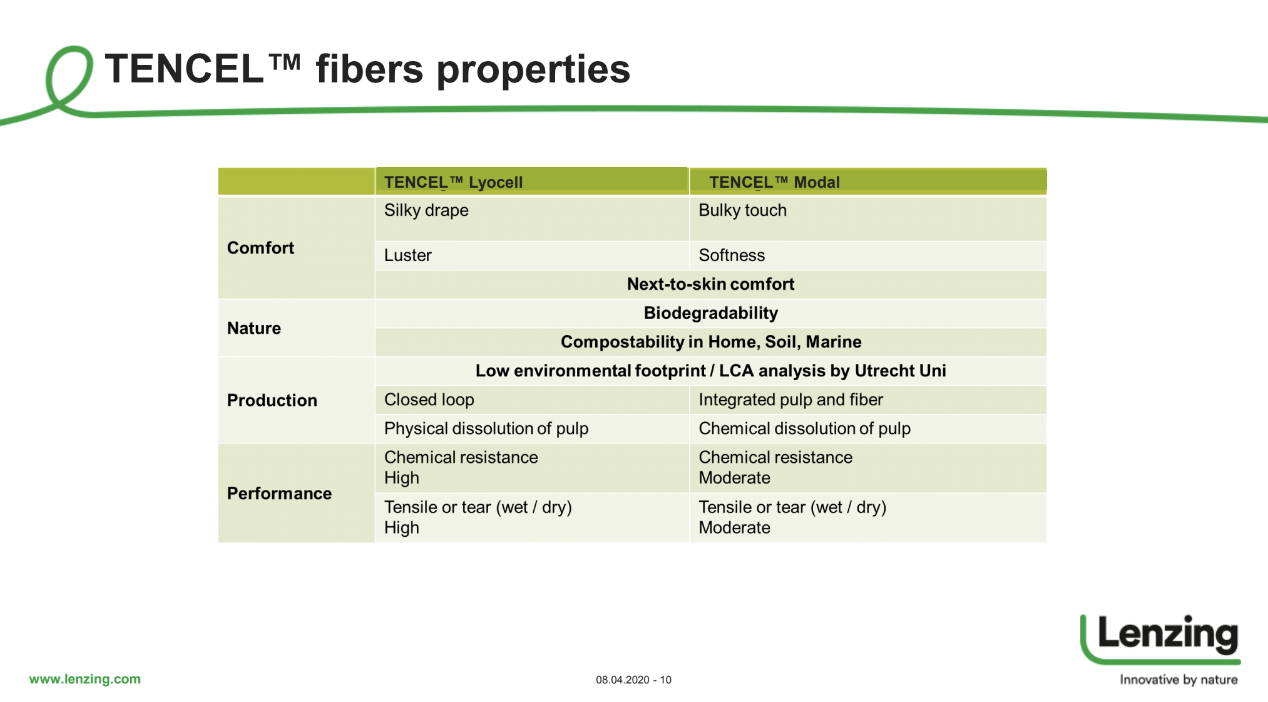 How Our Sheets Can Improve Your Sleep
Having good sleeping habits can have an impact on your daily productivity. Sleep related conditions such as sleep apnea can potentially increase your risk of coronary heart disease by 30%. It is important to sleep at a fixed time every day to cultivate good sleeping habits. Try not to consume a big meal too close to bedtime as sleeping after a big meal would impact your digestion. For deeper and more comfortable sleep, try our high thread count TENCEL™ Lyocell bed sheets and experience the difference quality sheets can make.
After reading the article, how do you like the sound of owning your own TENCEL™ Lyocell sheets? Have a look at the products we offer here at Weavve.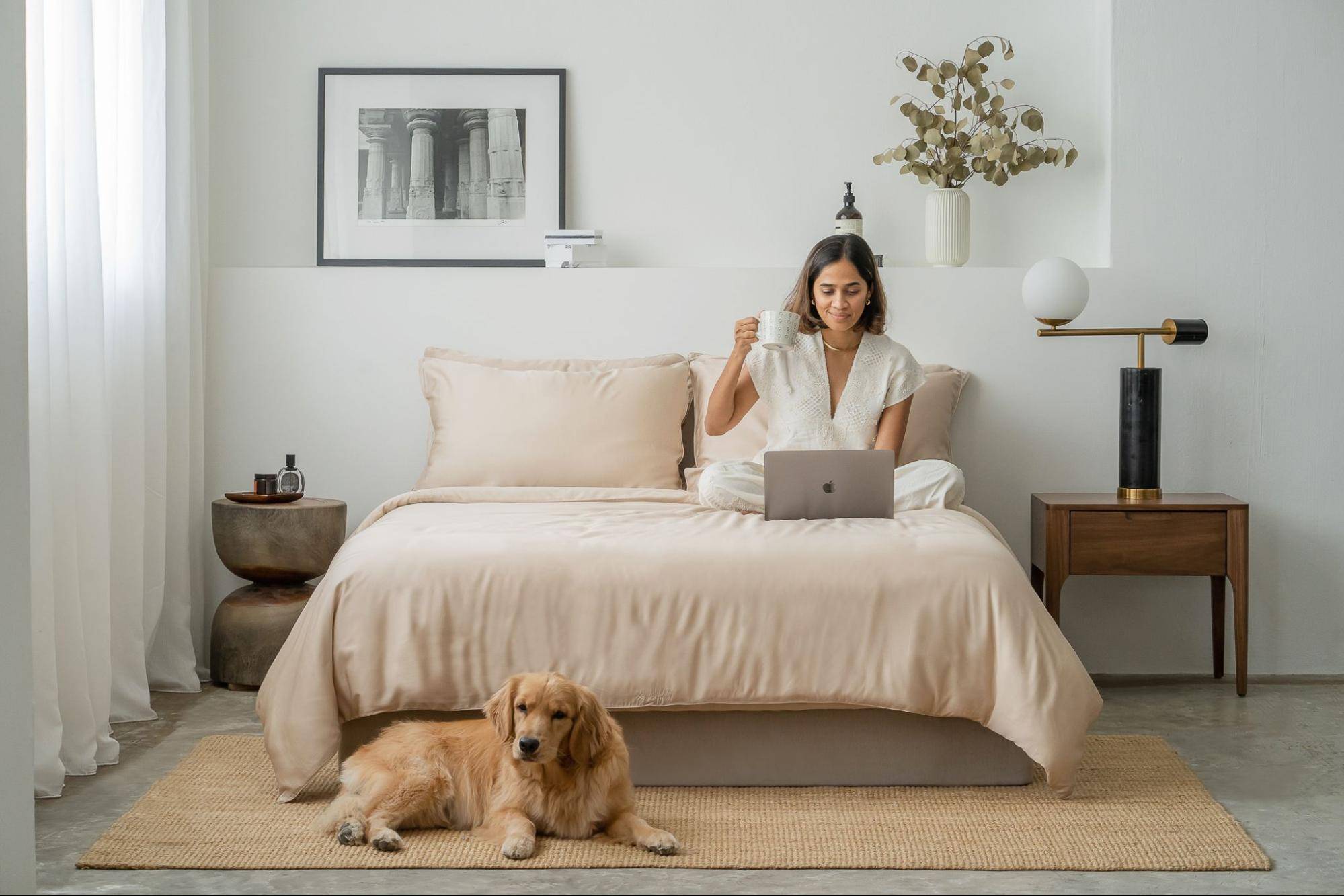 TENCEL™ Lyocell Bed Sheet Sets
Our high thread count TENCEL™ Lyocell sheets stand out as they are extremely breathable, temperature regulating and absorbent. With our TENCEL™ bed sheets, you can be sure to stay cool throughout and have less worries over night sweats disrupting your sleep. Our bed sheets feel luxurious and smooth on the skin. With a silky smooth hand feel, it's more gentle than regular cotton and linen. Making it beneficial for babies and those with sensitive skin or allergies. Furthermore, our sheets are also hypoallergenic. Soft as a cloud, light and breezy - just the perfect environment for a peaceful night of sleep. Our TENCEL™ sheets are Oeko-Tex® certified, certifying no harmful chemicals were used during production.
Singapore's first 100% eco-friendly TENCEL™ Lyocell duvet. Both the duvet exterior and filling are made with 100% TENCEL™ Lyocell Fabric (absolutely no blend!), letting you sleep cool & dry on hot and humid nights, and warm & snug on cold nights or under air conditioning. Made for 100% deep, blissful sleep. It is naturally gentle and hypoallergenic, making it a great choice for people with sensitive skin.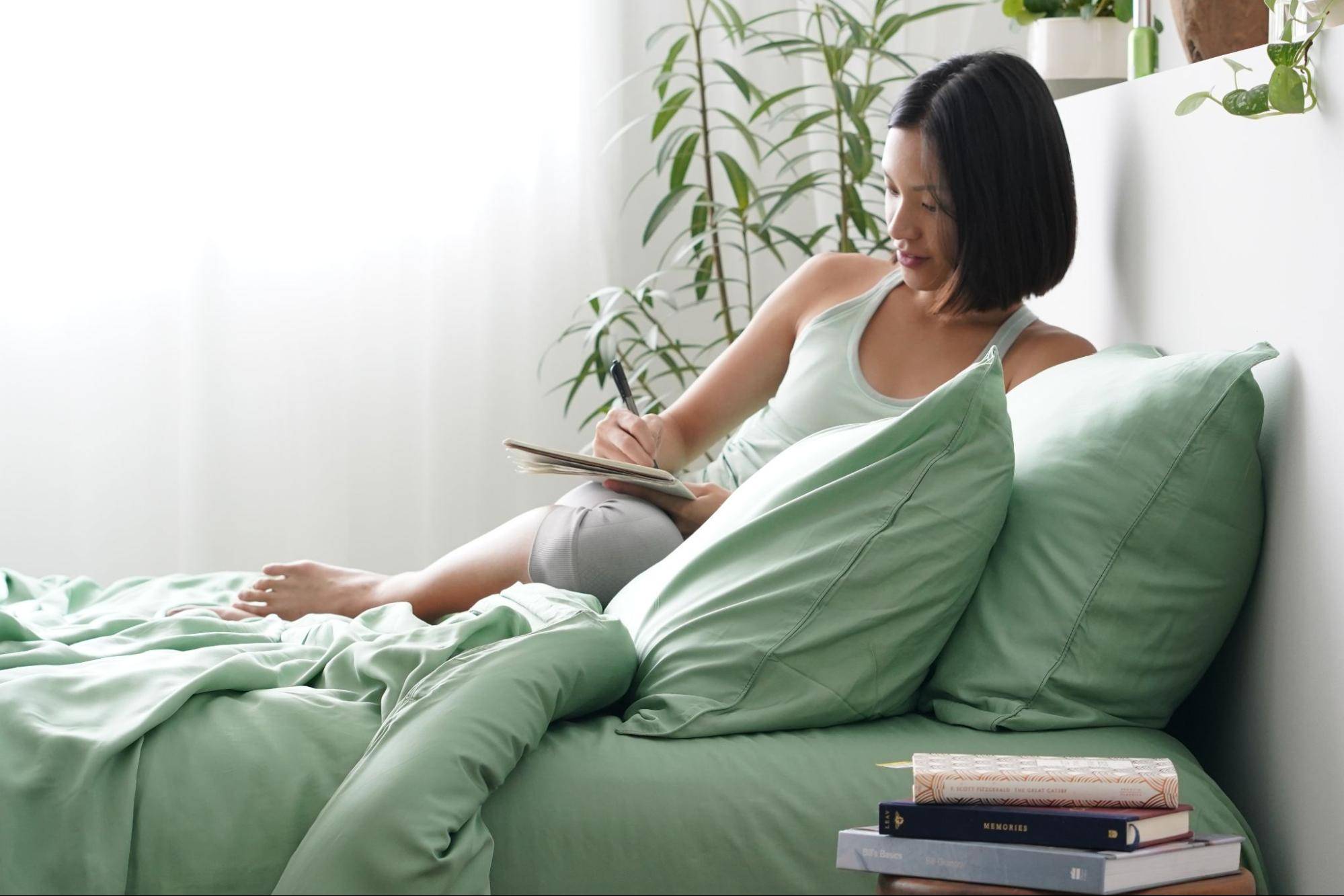 Our 100 Risk Free Day Trial
Not to worry If you have any reservations about splurging on sheets. We are so certain that you will love our sheet that you will be getting 100 days to decide on whether they are up to your satisfaction! Should you feel unsatisfied for any reason in the 100 days after fulfilment, we will offer you a full refund and pick up your returns at no charge! To find out more, click here.
ASK US HOW TO SLEEP BETTER
Frequently Asked Questions: Bed Sheets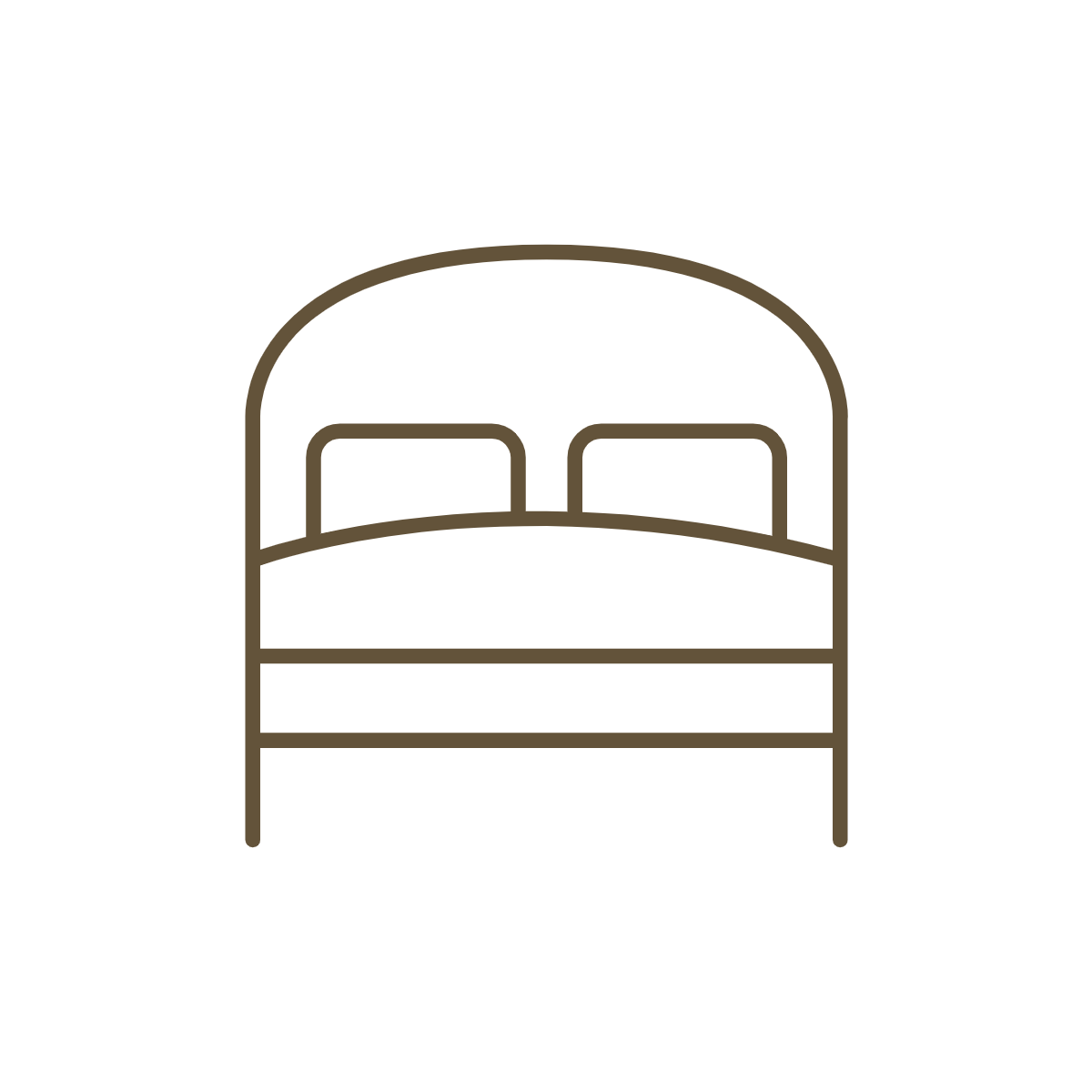 Is lyocell the same as TENCEL™ ?
Lyocell is the type of fiber, so Lyocell can be manufactured by any company. However, TENCEL™ Lyocell is exclusively manufactured by Lenzing AG. There are more stringent production processes on the production lines during batch productions of the fibers administered by Lenzing AG. This guarantees the quality and sustainability of the fiber as compared to a generic brand Lyocell fiber.
Is TENCEL™ Lyocell the same as eucalyptus?
TENCEL™ Lyocell is manufactured from Eucalyptus trees (Gum Trees). They were chosen as they grow extremely quickly in almost anywhere and require minimal pesticide and care. Which makes Eucalyptus one of the most sustainable choices of wood.
Is TENCEL™ Lyocell good quality?
Lyocell, produced by Lenzing AG, has to meet stringent production standards which ensures the quality of the fibers produced. However, if you are unsatisfied with our products, we offer a 100 day risk free trial as we strive for 100% customer satisfaction.
Is TENCEL™ Lyocell or TENCEL™ Modal better?
TENCEL™ Lyocell might be pricier than TENCEL™ Modal. However for those who value quality, TENCEL™ Lyocell would be a more suitable choice. It offers a more durable fiber and moisture wicking properties which would allow you to sleep cool on a hot night.
HOW DO WE OFFER GREAT PRICES?
WE CUT OUT FRILLS, FOCUS ON QUALITY.