2 Simple Ways To Put On A Duvet Cover: A Step-By-Step Guide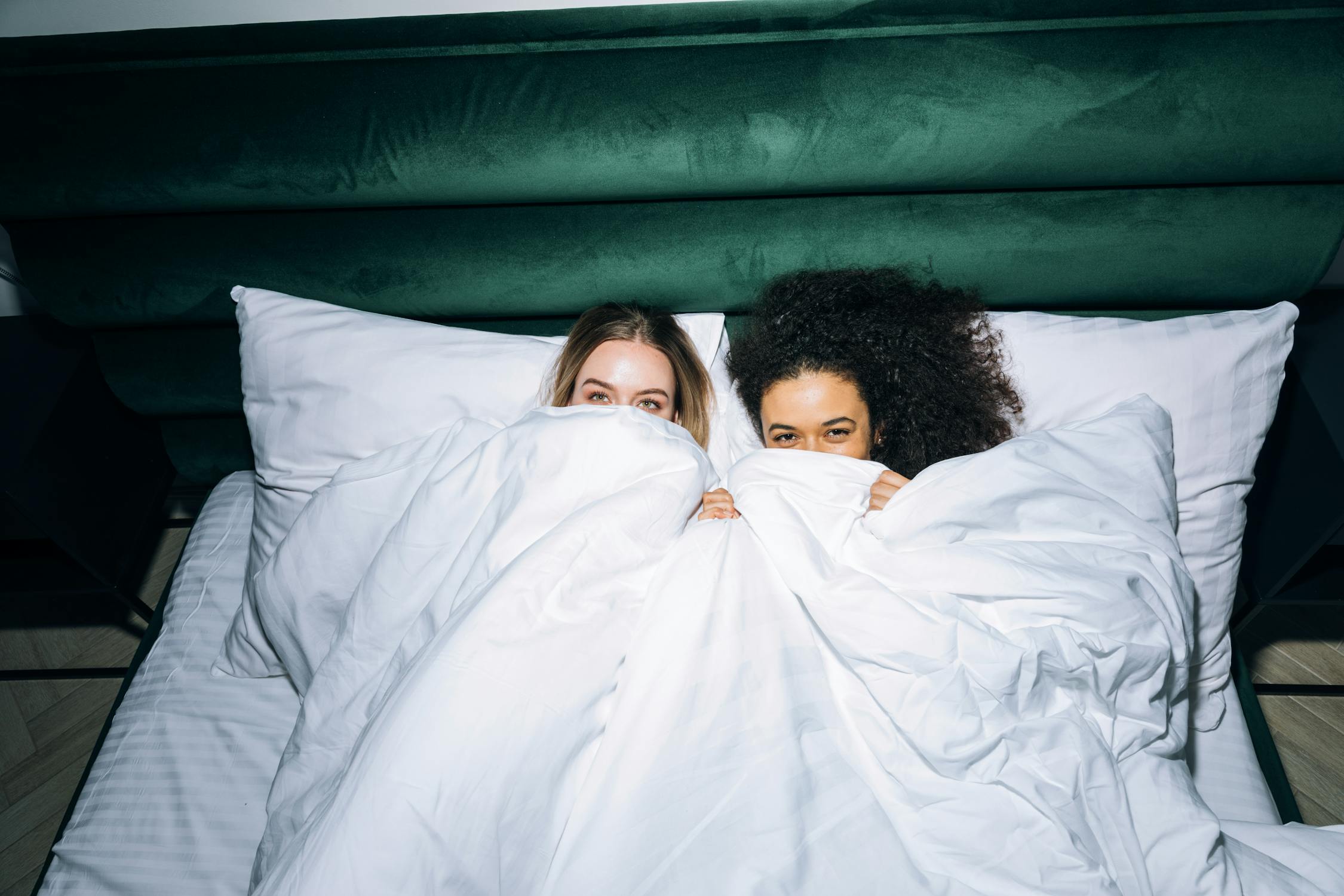 Image by Kool Shooters from Pexels
Often find yourself confused over the various types of bed toppers and their uses? Fret not, you've come to the right place! 
The question that many homeowners tend to have when it comes to choosing a bedding is that many people tend to mistake Quilts, Comforters and Duvets as synonyms for the same type of bedding. However, they are in fact different with duvets being a somewhat modern twist to the classic quilt and comforter. 
What Is A Duvet Cover?
Essentially, the cover acts as a duvet inserts' protective sleeve - similar to a pillowcase for a pillow or bed sheets for a mattress. Ideally, duvet covers should slip over the insert with ease, making removal and thus washing convenient as well. They also can act as decorative pieces to add personality to your bedroom. 
What Are Duvets?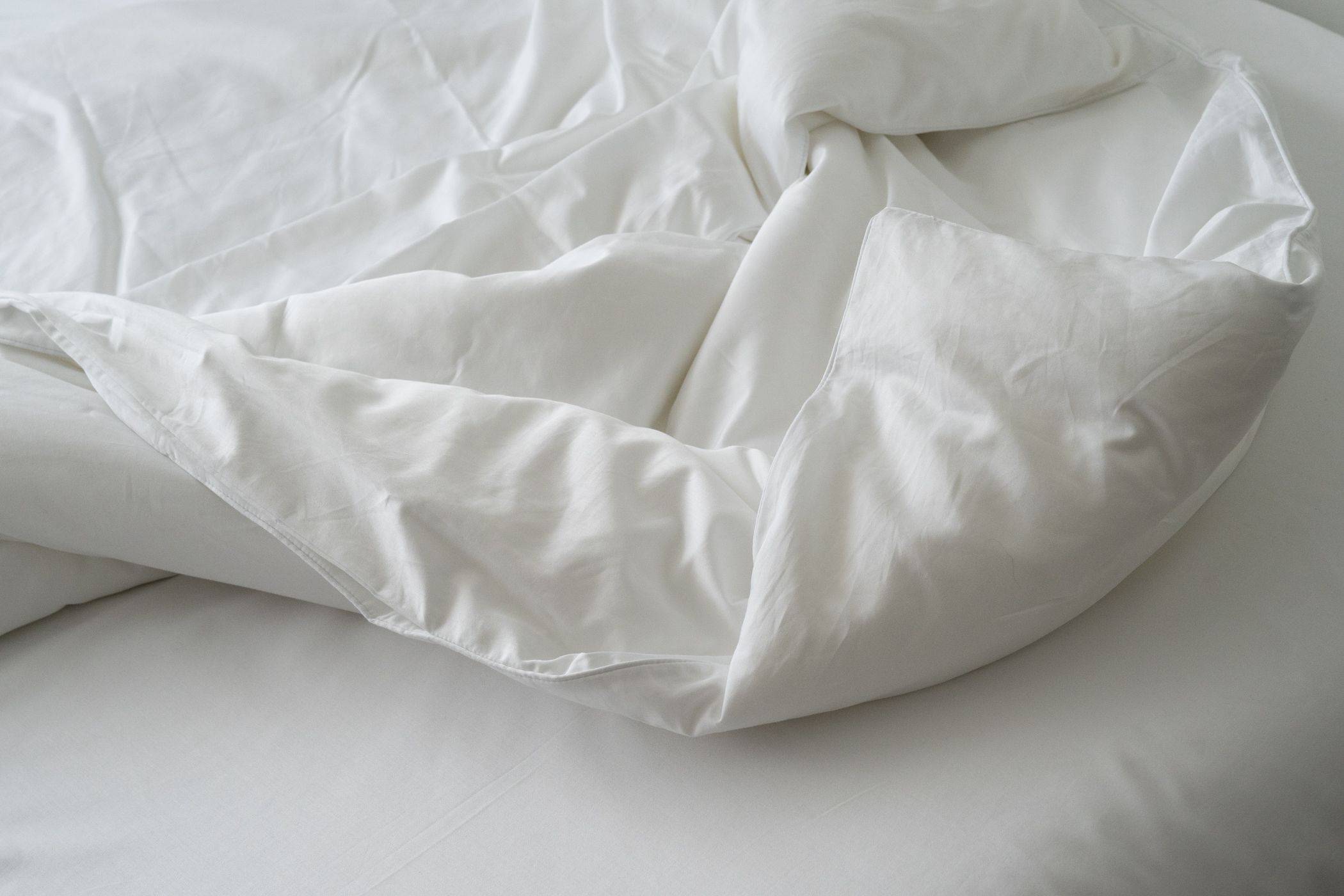 Featuring Weavve's TENCEL™ Lyocell Duvet
They are typically made from cloth and used as the top layer of a bed and are much loftier, lightweight and cozy yet still excellent at temperature regulation. Therefore, they are a better option for Singapore's weather conditions as they are able to keep you cool and cozy during warmer nights. 
Featuring Weavve's TENCEL™ Lyocell Duvet
Duvets slip easily inside the cover, akin to pillows in pillowcases. Snaps, buttons, or ties inside the case keep it in place to create one secure blanket. But you may or may not use comforters or quilts with a cover.
What Are Quilts?
Quilts usually come in three parts - the bottom, inner batting and top. The bottom and top layers are often crafted from many different scraps of fabrics stitched together to form a specific pattern. 
Image from the spruce
What Are Comforters?
A comforter is ready to use once bought as it does not require a cover. Caring for your comforter is as simple as throwing it into the washer with your other bedding and as no cover is required.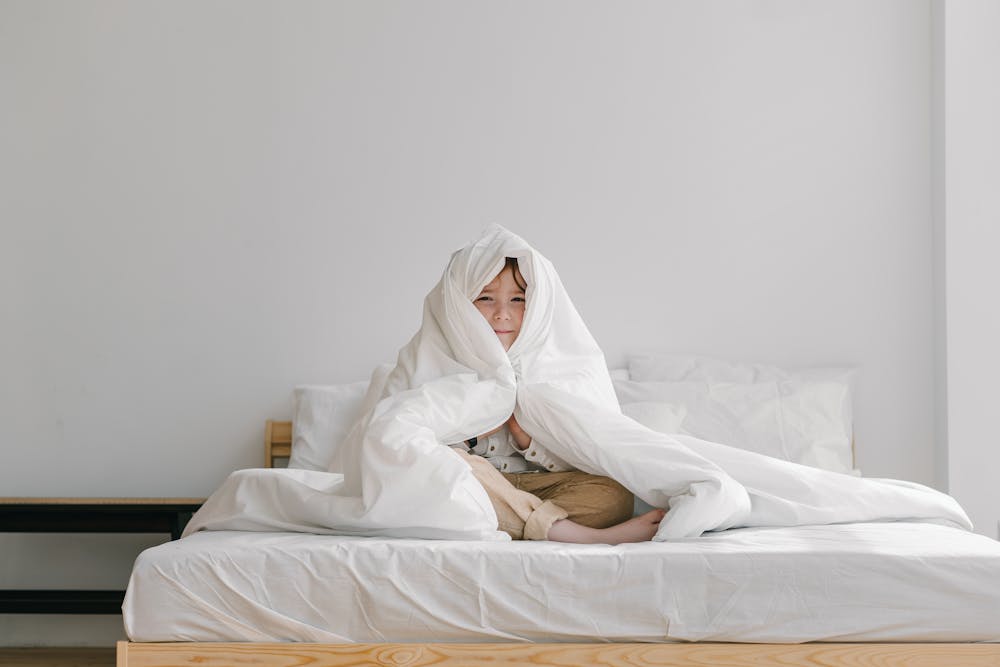 Image by Mikhail Nilov from Pexels
However, due to its nature of being uncovered, a top sheet and a blanket (comforter set) would still be needed to get you through the colder days. 
Alternatively, with Singapore's hot and humid weather, a regular blanket may be uncomfortable to use. Consider using an alternative comforter such as Weavve's Lyocell flat sheet as it is more lightweight and breathable for warmer nights instead.
How Does a Duvet Cover Work?
Duvet covers are essentially sheets that encase and protect comforters and duvets. A duvet insert slides into the cover and is tied into place.
Benefits of Using Duvet Covers
However, while it is understandable that everyday people may still be uncertain about the benefits of duvet covers when choosing one, don't worry! We have compiled a list of reasons as to why buying one in Singapore will be a worthwhile investment for you.
Featuring Weavve's TENCEL™ Lyocell Duvet
Choosing a duvet covers are one of the best choices in putting your ideal bed set together, since there are options to customize the weight, warmth and style as bedroom decor. They are lightweight fabrics that are filled by duvet inserts that make them softer and fluffier without trapping too much heat in them, depending on the tog rating. They can be used to protect your duvet, maintain better bed hygiene, and reduce the need of washing your duvets. This helps you stay fresh, safe and saves you bedding maintenance time as duvets themselves are much harder to wash in comparison to just their covers.  
Because of its ability to change covers, you may switch up your style whenever you please. Duvet covers are an easy yet impactful way of giving a bedroom personality. From dark and classy to colorful and bright, Weavve has covers with a wide range of colours for everyone.
Although covers can be expensive to purchase initially, you will be able to save precious time in return because duvets do not have to be washed that often if you are using a duvet cover. This creates a little extra maintenance for yourself, which may not be preferred whether you live alone or with your family.
How to Use a Duvet Cover?
Find yourself struggling to fit your duvet cover? Not to worry, we have two easy methods to make putting on your cover as simple as A-B-C.
The Traditional Method
Firstly, lay your duvet insert over your bed.
Next, lay the cover inside out, on top of it while making sure the opening is at the bottom of the bed.
Use the corner ties to secure your insert in place by tying them tightly to the top corners of your insert.
Work your hands inside the cover upwards to the top corners. Then match each corner with the insert's corners and flip the cover outwards over the insert.
Carefully slide the cover down and over the rest of the insert. Now repeat Step 3 for the bottom corners and use the concealed cloth buttons to finish.
The "Burrito" Method
Also known as the California Roll Method, this may seem a little daunting initially but with enough practice, you may find that it's really a hack for changing duvet cover in the most efficient way.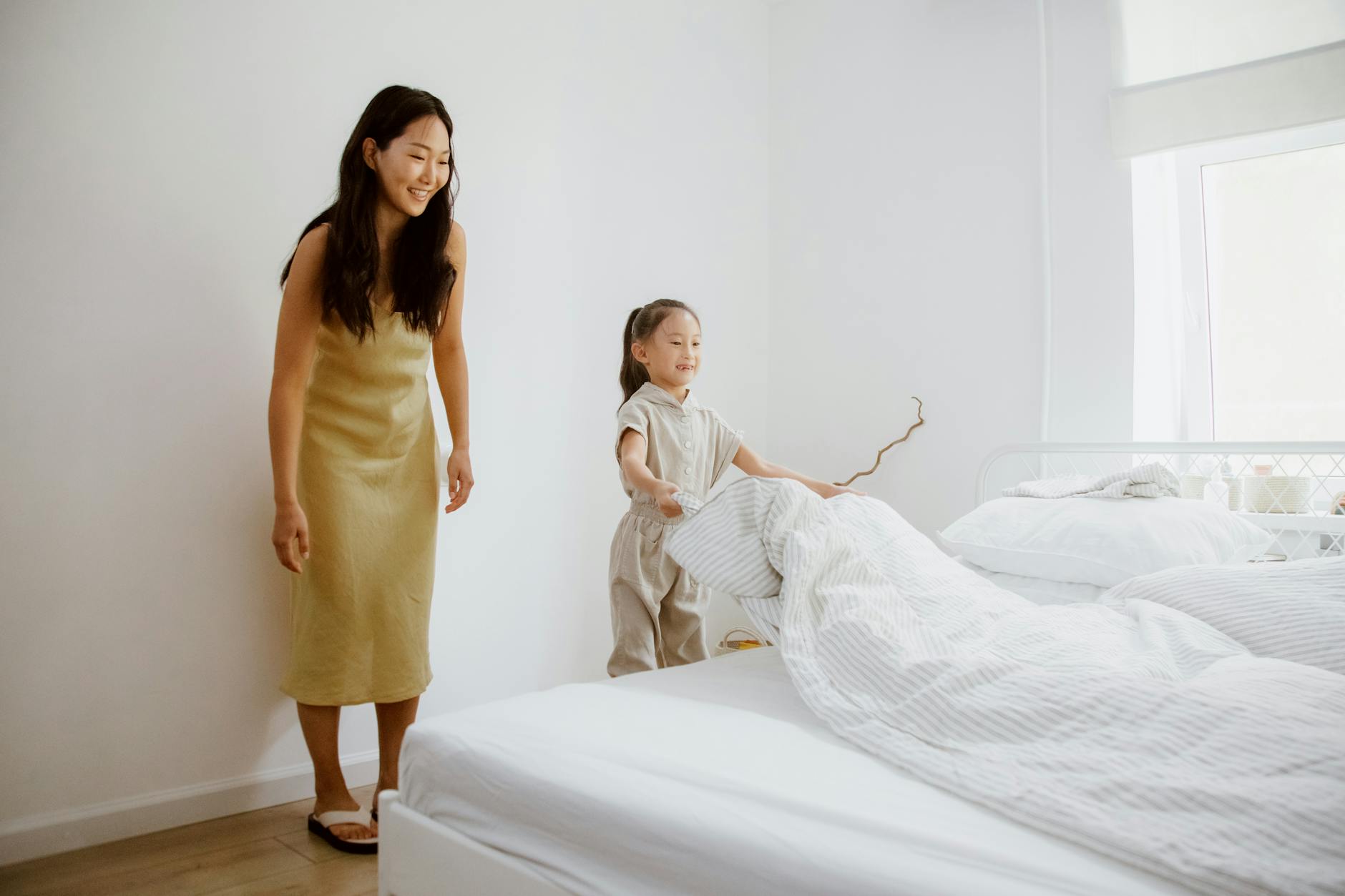 Lay your duvet cover inside out, over your bed with the opening at the bottom of the bed.
Next, lay the insert on top of the cover while making sure that all the edges match up neatly.
Similar to The Traditional Method, use the corner ties to secure your insert in place by tying all four corners.
Then, grab the opposite end of the opening of the cover and roll the whole thing tightly towards the bottom of the bed, as if you're making the world's tightest burrito!
Take the opening of the cover and pull it outwards around the roll. Fasten concealed cloth buttons to create the burrito (or sushi roll, if you prefer).
Finally, pinch the matched closure and bottom edge of the insert to unravel the covered insert.
Once you are done with either method, give the whole thing a little shake and you'll have a perfect bed covering!
Really New to Duvets?
Consider pairing yours with our Cotton Duvet cover or TENCEL™ fibre Lyocell Duvet cover for high quality and cozier touch!
Choosing quality bedding and good design is important, but everyone's definition of what's comfortable is different. View our bed sheets collection here. 
Weavve's TENCEL™ Lyocell Duvet Cover Sets
Featuring Weavve's 
Lyocell Duvet Cover Set
in 
Cloud White
With our 100% TENCEL™ Lyocell shell and filling that stands out as an extremely breathable, temperature regulating and absorbent fabric, you can be sure to sleep well and stay cool throughout and have less worries over night sweats disrupting your sleep.
Shop TENCEL™ Lyocell Duvet Cover Sets Singapore
Weavve's Cotton Duvet Cover Set
Featuring Weavve's Cotton Duvet Cover Set in Cloud White
With an honest 600 thread count and made of 100% extra-long staple cotton threads which are stronger and smoother than regular cotton, our Sateen Cotton duvet cover sets are literally the stuff dreams are made of with a buttery-smooth feel with a subtle luminous finish. Get ready to hit that snooze button on repeat - these sheets become softer with every wash.
Shop Cotton Duvet Cover Set Singapore
Weavve's TENCEL™ Lyocell Duvet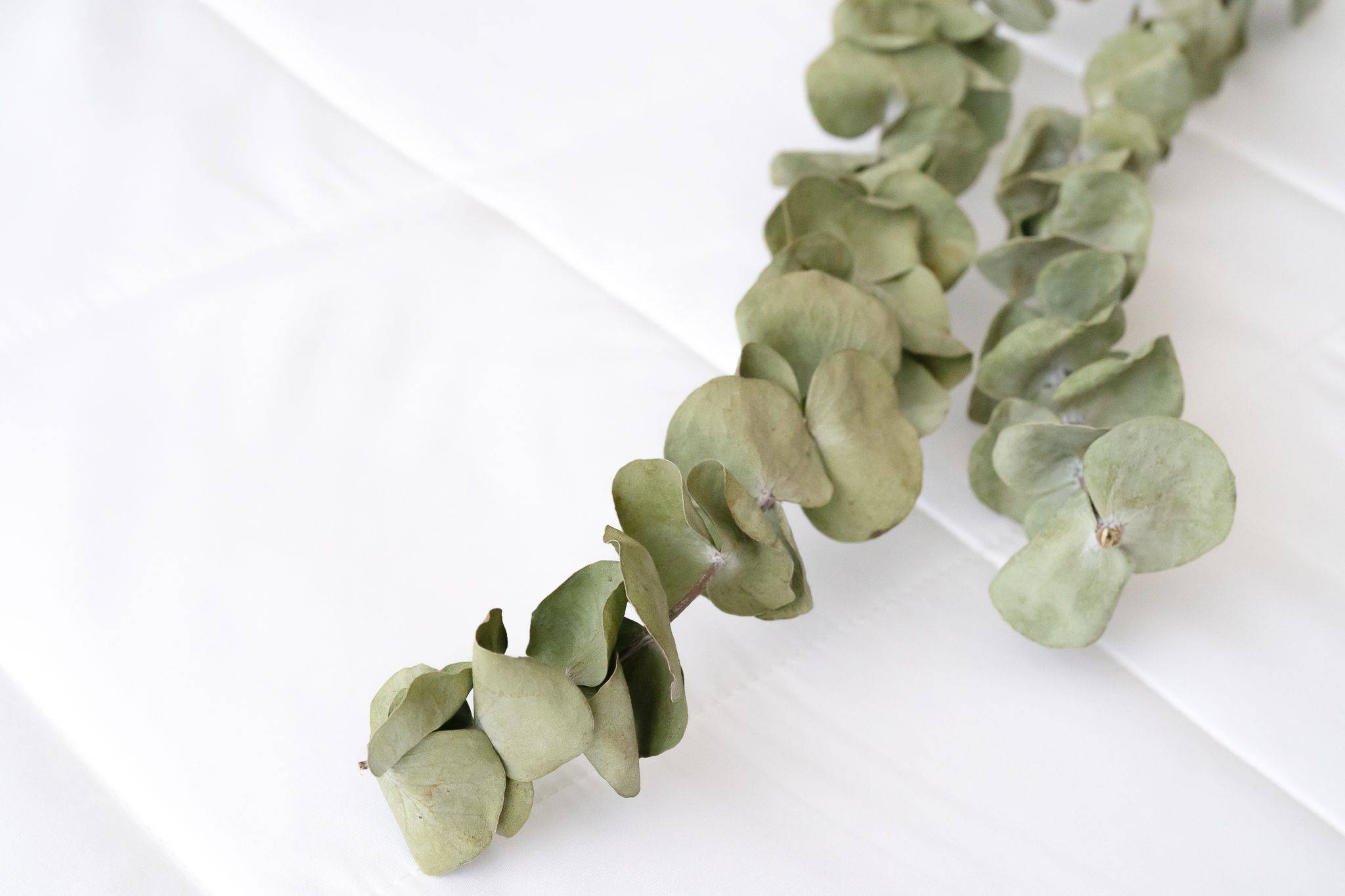 Weavve's TENCEL™ Lyocell duvet is the first in Singapore featuring 100% pure TENCEL™ Lyocell fibres in both its exterior fabric and inner filling, providing you with great thermal regulation properties for maximum comfort and rest.
We designed this product to help everyone sleep better through the night, for both the unpredictable hot and cold weather. We hope that with this new innovative product, every Singaporean can 'feel 100% all the time'. Find out more here.
Featuring Weavve's TENCEL™ Lyocell Duvet
Sleep on It 100 Nights Risk Free
Buying a sheet should be easy and delightful. Our 100 day free return policy makes it easy for you to take the plunge. Learn more about our 100 Day Free Trial.