A gift is only as special as the thought behind it. When selecting the best gift, it is important to consider the recipient and which best suits them and their needs. From new homeowners or newlyweds, Weavve Home has just the thing for you.
Or, why wait for a major occasion? Show your appreciation for your loved ones by browsing small gift ideas to make everyday, a special day. No matter who is on your mind, find something for everyone by selecting a great gift that speaks from the heart. Continue reading our gift guide to find the ideal present for the people you care about.
A gift is only as special as the thought behind it. When selecting the best gift, it is important to consider the recipient and which best suits them and their needs. From new homeowners or newlyweds, Weavve Home has just the thing for you.
Are your friends or family members moving into a new home? Give them the perfect housewarming gift that starts them out on the right foot. Explore thoughtful and practical housewarming ideas such as bed linens, weighted blankets or towel set gift sets.

Nothing says "congratulation" to the new bride and groom better than a well-thought out wedding gift. The best wedding gifts should be both unique and functional, an ideal addition to start off their new life together.

For the person who should matter the most in your life, yourself. Physical and mental self care should be our top priority, especially in this current pandemic situation. This can take shape in a number of ways - a long relaxing bath, meditation and yoga, or a good night's sleep. Whatever type of self care fits your style, treating yourself with rejuvenating gifts allows yourself to then properly care for yourself.
Rushing to find well-thought out gift ideas on a budget? Browse our Gift By Price to save time without compromising the quality of the gift. Explore easy-to-navigate, curated items to suit your recipient.
Looking to spend less than $50 for a housewarming gift? Discover high-quality gift ideas that will help your loved ones enjoy their homes better. There are also gifts for those who want to make a grand gesture to commemorate a big life event.
how to choose the best housewarming gifts?
Need help picking out the best housewarming gifts in Singapore for your friends or family that just received the keys to their new BTO flat? If they have a gift registry, explore their selections and gift an item that they've already selected. If there's no registry to refer to, think about their needs and interests when it comes to exploring gift ideas - are they minimalists, spa enthusiasts or do they have trouble sleeping at night? Weavve's bed linen and towel gift sets come in ready-to-gift convenient and sleek packaging, with complimentary hand-written gift message service.
TYPES OF HOUSEWARMING GIFTS
Bed linen sets are a timeless gift idea that everyone can use and enjoy. Everyone loves a fresh, crisp set of luxury bed sheets that gets softer with every wash and will last for many years to come. They are a thoughtful and practical housewarming gift or wedding gift to start new homeowners on the right foot. The gift of a good night's sleep is one that will be cherished for a long time. Our guide to choosing the best linen may help facilitate your gift giving process.
If you are shopping for a friend or colleague that has been having insomnia or trouble sleeping at night, a quality set of sheets or weighted blanket would make the perfect present to help them achieve better sleep. New homeowners would also appreciate being gifted a set of new towels and soft bed sheets or bedding as a housewarming gift, which would make practical gifts for their new home. Move in bundles will also make a good gift choice that will help them with their bedding needs.
Weavve's Cotton bed sheets and Lyocell bed sheets are incredibly soft and feels just like your favourite hotel sheets. If you are looking for smaller and more affordable gifts, consider getting a pillowcase pair with a Lavender sleep spray to go along with it. Pillowcase pairs have standard sizes, making it an easier gift choice as compared to duvet covers.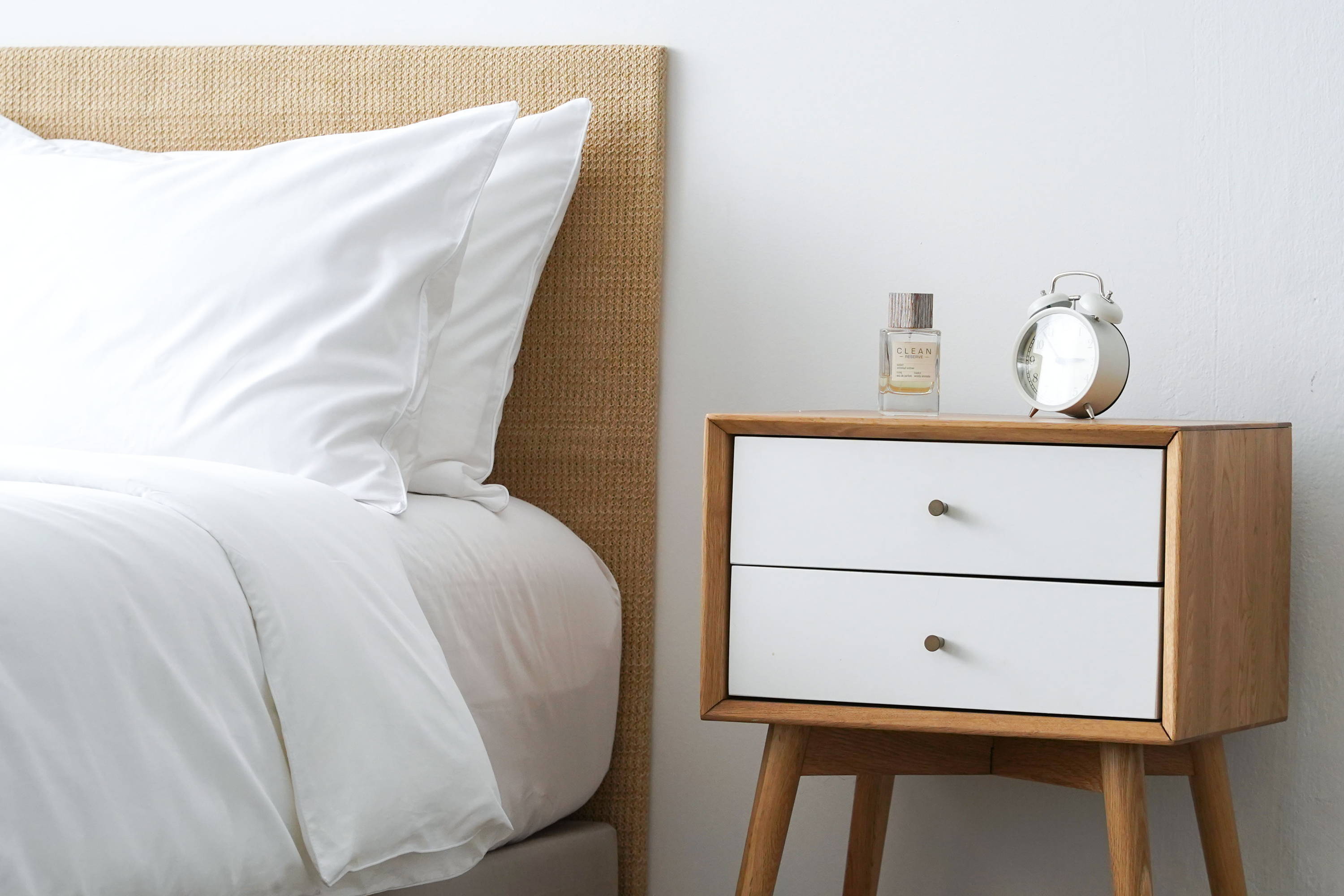 While bath towels and towel gift sets may seem a little cliche, it makes a practical gift option. You can never go wrong with a gift that can be used everyday that can remind them of you. If you are shopping for quality luxury bath towels as a housewarming present for loved ones or for yourself, Weavve's bath towel and hand towel gift sets will make a good gift option. Recreate the luxury spa experience at home any time you want with quality and luxury soft bath towels and hand towels sets. Its elegant design will also add a fresh and minimalist feel to one's bathroom.
On top of our classics, give the gift of personalization to your loved ones by adding a special touch to your Weavve pillow cases or towels! This one-of-a-kind embroidery customization will show your gift recipient just how much they mean to you.
If you're undecided on what item to give, or need to pick up something quickly, a gift card is a smart option. It shows your recipient thoughtfulness but also gives them the opportunity to choose what they want.
Want to celebrate special occasions while still being kind to Mother Earth? We've got you covered. Here at Weavve, we recognize our responsibility to reduce environmental footprint, starting with our production and packaging. We've chose low waste, reusable packing and also TENCEL™ for our range of non-cotton products. TENCEL™ is a material made from lyocell fibre which is manufactured with a closed loop process – this means that up to 99% of the reagents are recovered to be reused and the water is recycled. Find out more about how our products are responsibly made here.
Regardless of what the gift is and who is on your list, the perfect gift ideas in Singapore are those that speak from the heart.